Following an earlier piece wherein filmmaker James Gunn discussed his personal experiences and feelings surrounding the entire Disney firing / rehiring of the Marvel Studios three-time director, a little insight about Guardians of the Galaxy Vol 3.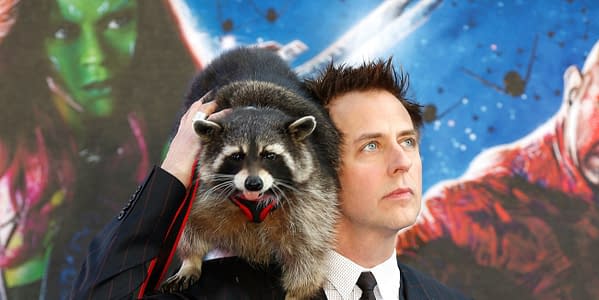 Gunn pulled back the galactic curtain a bit in a chat with Deadline, the first he's done about the experience of being let go by the House of Mouse. One of the things he touched on was the reinstatement part, which was done by Chief Creative Officer and Co-Chairman of Walt Disney Studios, Alan Horn.
"I was about to sit down and talk about Suicide Squad with DC and I was excited about that. Alan asked me to come talk to him," Gunn revealed. "I really believe he is a good man and I think he hired me back because he thought that was the right thing to do. I've known him a little, going back to the Scooby-Doo movies. I've always liked and admired him. I was touched by his compassion.
You hear in Hollywood that everybody's cutthroat. That's true of a section of this industry, but there's also a lot of really good people. I'm always attracted to finding that goodness in places we don't expect, often in the characters in my movies. I got a little bit teary-eyed in his office. And then I had to go tell Kevin Feige I had just decided to do Suicide Squad, so that made me very nervous."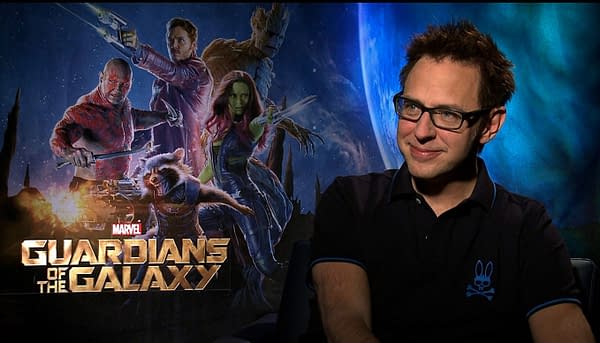 As to the thing that really hit him the hardest about the loss of Guardians of the Galaxy Vol. 3 (which Gunn had already completed the script for roughly a year before the firing happened), James commented that it was more than just loss of a project. It was loss of a completed story for the characters he brought to the big screen- Rocket, Groot, and the crew.
"When you asked me what was saddest for me when I thought it was gone—and anybody at Marvel can tell you—it's this very strange and attached relationship to Rocket. Rocket is me, he really is, even if that sounds narcissistic. Groot is like my dog. I love Groot in a completely different way. I relate to Rocket and I feel compassion for Rocket, but I also feel like his story has not been completed. He has an arc that started in the first movie, continued into the second and goes through Infinity War and Endgame, and then I was set to really finish that arc in Guardians 3. That was a big loss to me—not being able to finish that story—though I was comforted by the fact that they were still planning to use my script."
Needless to say, we're absolutely thrilled we'll get the completed trilogy from Gunn, and we can't wait to see which of the 8 Marvel Studios dates Gotg Vol. 3 ends up with.
Enjoyed this article? Share it!