James Wan Gets Funko Pop, Teases 'Aquaman' Battle
Aquaman director James Wan has a Funko Pop Vinyl of himself, and he's posted a photo of it along with a tease of a battle from the upcoming DCEU hero film.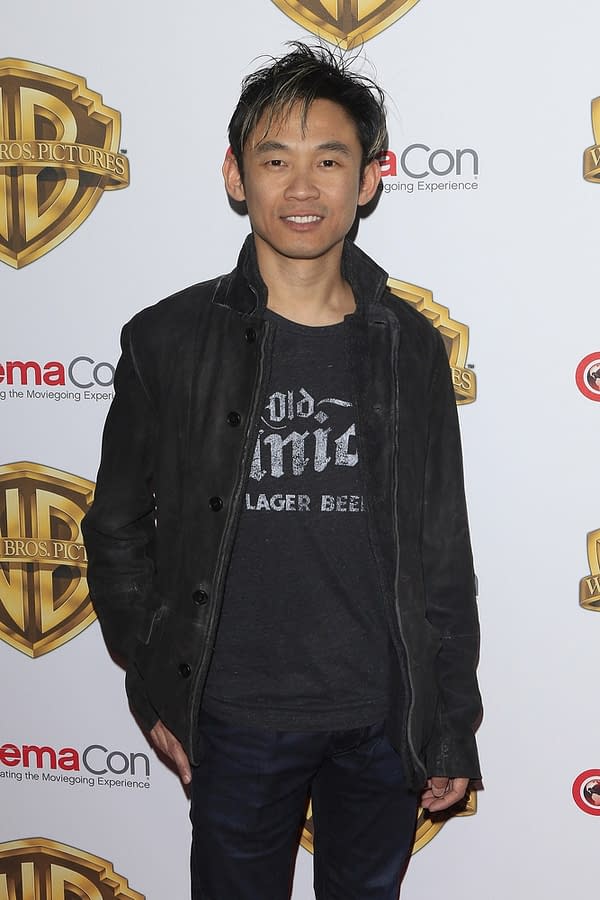 He's not the first director to get a Pop — not even the first one THIS WEEK, as during the unveiling of SDCC exclusives from the collectables retailer, we've seen one for Thor: Ragnarok director Taika Waititi too.
What's exciting (aside from MOAR POPS) is the image on the screen behind the figure. Sure, looks like two men in underwater combat with freaking tridents! Which more than likely means Wan is putting the final touches on the already announced Aquaman trailer that will be premiering at San Diego Comic-Con next month.
Wan posted:
My lifelike clone finally arrived! Thank you @originalfunko Put him/me straight to work. #Pop