We were super thrilled when word came down that a 4th John Wick film was on the way following the success of John Wick: Chapter 3- Parabellum at the box office. Obviously, the cast even more so felt that excitement of yet another entry into director Chad Stahlski's Keanu Reeves starring vessel.
Like Jason Mantzoukas, who in Chapter 3 plays The Tick Tock Man.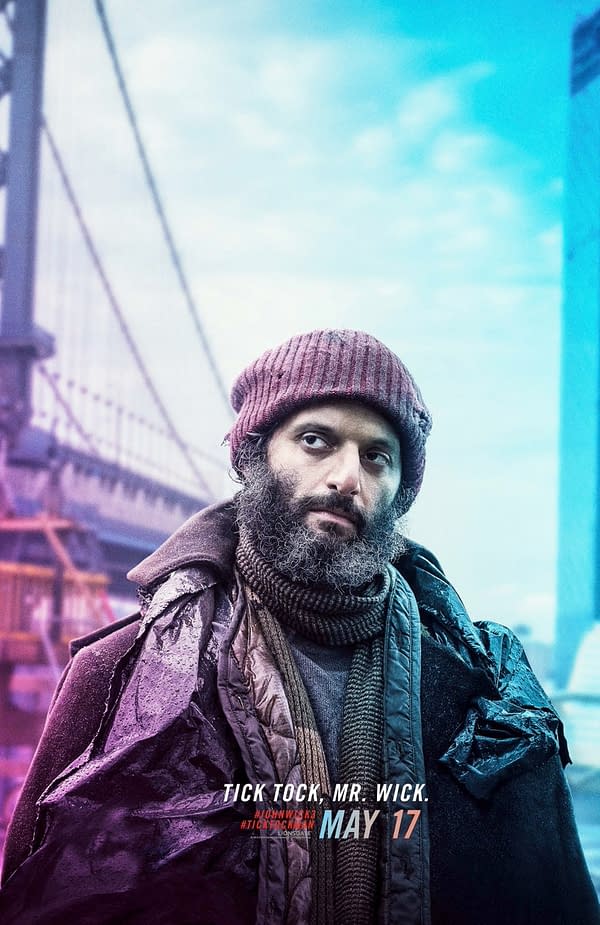 During a recent stop by Conan, Mantzoukas teased his possible bigger involvement in Chapter 4, going so far as to title it "Wick and the tick".
"We just got greenlit for John Wick 4… which I'm very excited about, and I can, on this program, report an exclusive, which is that the title of that movie… is John Wick: Chapter 4 — Wick and the Tick," Mantzoukas said.
"And it is just me and Keanu Reeves getting into… hi-jinks. Would you be surprised to hear that we go on a double date in the movie that doesn't go well? Because he's got his dog that's with him all the time, they're giving me an animal, I'm getting a parrot, I'm pretty excited about it. Spoilers for John Wick 4, I kill John Wick, and then the next movie is just Tick Tock Man Chronicles. John Wick: Chapter 5 — Tick Tock Man Chronicles."
This PROBABLY won't be the case, but- we're all for more of Mr. Wick and co.
Star Reeves *did* say he was willing to take the film franchise "as far as audiences wanted to go" when asked about how many more he'd be willing to do.
John Wick: Chapter 3- Parabellum is currently in theaters now. Chapter 4 currently has a release date of May 21st, 2021.
Enjoyed this article? Share it!