Three more celebrities have joined the ranks of the Gunnbronies, a group of passionate people who want Disney to release The Gunn Cut of Guardians of the Galaxy Vol. 3, a version of the movie that can only be made if Disney rehires director James Gunn, who was fired for offensive tweets made nearly a decade ago.
We've already seen Dave Bautista, Selma Blair, Joe Carnahan, and Chris Pratt speak out in Gunn's defense, with Bautista calling the firing "a cybernazi attack that succeeded," referring to a bad faith campaign by Trumpbronies to get Gunn fired, ostensibly for the tweets, but actually because of Gunn's incessant tweeting about President Donald Trump. The campaign struck two blows against liberals, both getting Gunn fired and depriving clickbait entertainment news outlets of a reliable source of low-effort clickbait articles since Gunn hasn't tweeted anything about Trump or Guardians of the Galaxy Easter eggs since last Thursday.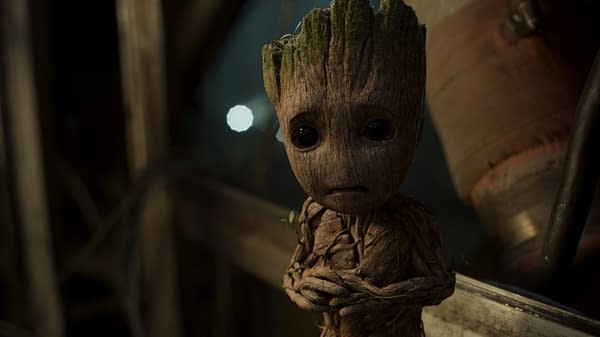 Now, comics legend Jim Starlin has come out in support of Gunn, posting to Facebook:
After giving it a couple days to think over this James Gunn/Disney controversy, I've come to the conclusion that the Mouse got played. Yes, Gunn's decade-old tweets were distasteful and stupid, but clearly meant to be foolishly provocative rather than taken as advocacy. The whole uproar over them was plainly ginned up by two Breitbart hatchet men, John Nolte and Mike Cernovich, in response to Rosanne Barr's firing for her repeated hate-filled and racist tweets. I have to agree with Dave Bautisa on this one. Disney accepted a ridiculous apple and oranges argument and made one hell of a bad call.
But Starlin, who created Thanos, Drax, and Gamora, wasn't the only newly converted Gunnbrony. Comedian and actor Bobcat Goldthwait also posted a response to Disney's firing on Instagram:
And Troma Entertainment co-founder Lloyd Kaufman, who worked with Gunn in the past, released a video from San Diego Comic-Con urging fans to back Gunn and tell Disney:
Please sing it to the World!! JAMES GUNN IS THE KINDEST, MOST GENEROUS, DECENT,LOYAL & TALENTED PERSON I KNOW ! HE DESERVES ALL OF OUR SUPPORT DURING THIS HORRIBLE AND DIFFICULT TIME! I hope @JamesGunn will continue to make brilliant entertaining movies! @Troma_Team Pls SHARE pic.twitter.com/5QZ9vxrkV0

— Lloyd Kaufman (@lloydkaufman) July 22, 2018
Gunnbronies take their name from Snyderbronies, the hardcore fans of director Zack Snyder who want Warner Bros to release the Snyder Cut of Justice League. Like the Snyderbronies, Gunnbronies have also started a petition demanding that Disney rehire Gunn, which has garnered over 215,000 signatures as of this writing, up from the 175,000 when we reported on this story earlier today.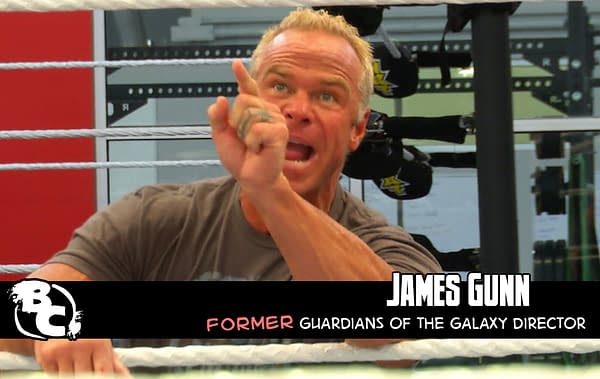 Enjoyed this article? Share it!