John Cena Vows to Work Through Relationship Issues with Nikki Bella from Scripted Reality Show
Setting a panicked world at ease Wednesday, multi-talented global entertainment megastar John Cena assured Today hosts Hoda Kotb and Kathy Lee Gifford that he and fiancee Nikki Bella are working through the relationship issues teased in a promo for an upcoming season of scripted reality show Total Bellas.
"I think in relationships, you have highs and lows, and that was an extreme low," Cena said of the fictional storyline which leads to a clip where a crying Cena says he wants to end the relationship with Bella. "You have two choices. You either jump ship and start a new relationship, or move forward and try to work through it. We're gonna move forward and try to work through it."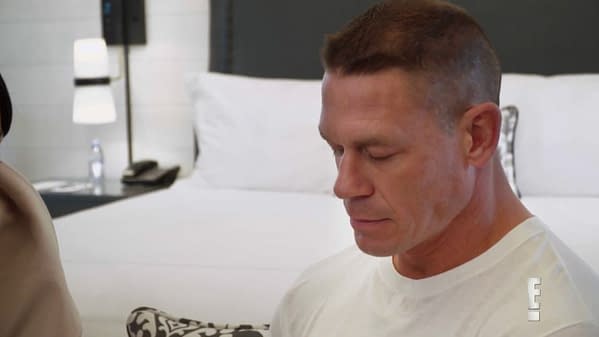 Cena and Bella became engaged in front of a live audience at WrestleMania 33, so the WWE Universe has a lot of emotional equity invested in the well-being of their relationship. The dramatic teaser, which played after last week's season finale of Total Bellas, worried those fans who feared that the disagreement performed on camera at the urging of producers could mean the end of Cena and Bella's storybook romance. However, Cena insisted that these fictional problems, no matter how difficult, can be overcome.
"I believe we both have some work to do, and we're genuinely trying our best to work through it, so I'm very happy to say that it's in a situation that we're working through," he reiterated. "We haven't yet jumped ship."
"If it's something that's really that genuinely meaningful to you, you will find a way to make it work, and I am determined through thick and thin to find a way to make it work because I absolutely love this woman," he finished, demonstrating a commitment to his relationship with Bella that is strong enough to survive this incident, but not so strong that you shouldn't tune into Total Bellas when it premieres this Spring.