'John Wick' Director Chad Stahelski Says Wachowskis Working on New 'The Matrix'
Remember that somewhat ridiculous notion that Warner Bros. Pictures was looking to "reboot" the Wachowski's era-defining The Matrix films? Well, that notion is getting some additional chatter now from the probably-knows-more-than-anyone source of John Wick 1-3 director Chad Stahelski, who was a stunt coordinator on the films.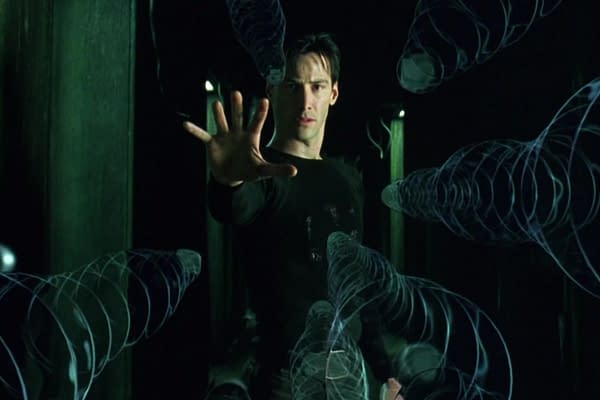 In a recent interview with Yahoo to promote John Wick: Chapter 3- Parabellum, Stahelski dropped the "there is no spoon" bombshell that the Wachowski siblings are indeed working on something new in the world of The Matrix.
"I'm super happy that the Wachowskis are not just doing a Matrix, but they're expanding what we all loved," Stahelski told Yahoo Movies UK. "And if it's anywhere near the level of what they've already done, it wouldn't take more than a call to go, 'Hey, we want you to be a stunt guy' and I would probably go and get hit by a car."
The outlet says they were (understandably) surprised by this comment, and followed up the reveal by asking if the Wachowskis were directing the new film. "I'm not sure of the overall," Stahelski replied. "I'm not sure if Lana is."
Stahelski did confirm, that as far as he knows, both the siblings are involved in some capacity. "Yeah. And if they wanted help, I would absolutely put down whatever I was doing to help them."
This would be very interesting indeed, and we'd be game to see what could be done within the world with the advances in technology, in-camera effects, and the incredible stunt and fight coordinations we've been seeing in big budget films.
We'll keep you updated. No word on if Zak Penn is on board to reboot The Matrix, even though he did tweet the following:
[This is an ongoing joke, btw, the Penn part.]
John Wick: Chapter 3- Parabellum hits theaters on May 17th 2019.