'Joker': First Teaser Trailer for Todd Phillips' Upcoming Origin Film!
Hot off the heels of the release of the first official poster and the screening of the teaser trailer at Tuesday evening's Warner Bros. Pictures presentation at CinemaCon 2019, we're are getting our first look at the new teaser trailer for Todd Phillips' upcoming Joker origin film – set to be unleashed upon an unsuspecting Bat-universe.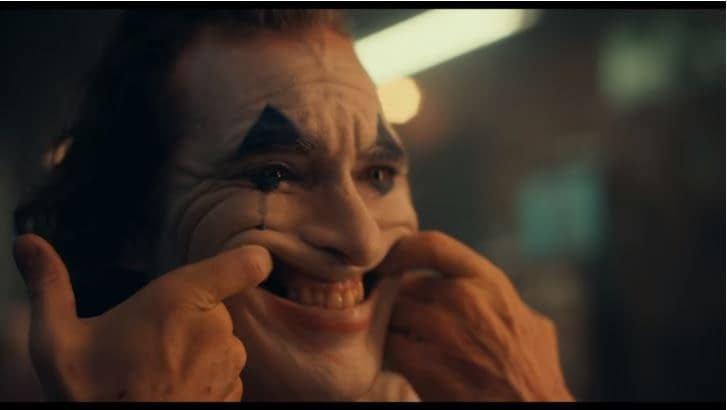 Set to open wide on October 4th and starring three-time Oscar nominee Joaquin Phoenix in the DC Comics' iconic villain role, the following look at Joker might make it a little hard for all of us to "put on a happy face."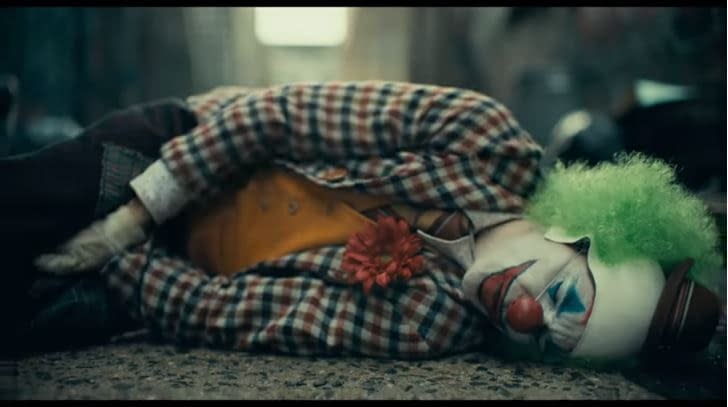 Then again, after watching what you're about to see below? I'd be afraid to find out what happened if I didn't…
Joker centers around the iconic arch-nemesis and is an original, standalone story not seen before on the big screen. The exploration of Arthur Fleck, a man disregarded by society, is not only a gritty character study, but also a broader cautionary tale.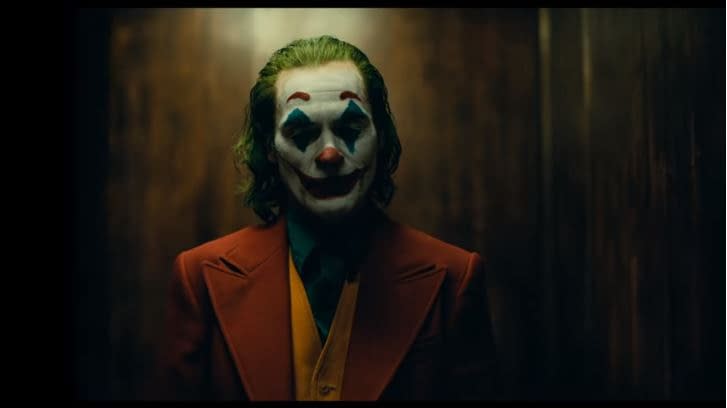 Directed by Phillips and starring Phoenix as the title character, Joker also stars Robert De Niro, Zazie Beetz, Bill Camp, Frances Conroy, Brett Cullen, Glenn Fleshler, Douglas Hodge, Marc Maron, Josh Pais, and Shea Whigham.
Here's a look at some additional images from the teaser, and you can catch Joker going nationwide starting October 4th: