'Joker' Has Now Grossed $1 Billion Globally
Joker came out seven weeks ago now, kicking off an astonishing run at the box office that will see it cross the $1 billion threshold at some point today. It becomes the first R-rated film to do so. Even more impressive: Joker did it without ever unspooling in China. Even more impressive, impressive: only around $315 million of that total is domestically. Also at some point in the near future it will overtake The Dark Knight and then it has its sights set on The Dark Knight Rises to become the highest grossing Batman-related film ever (not adjusted for inflation of course). That it did it on a $60 million budget is even more impressive.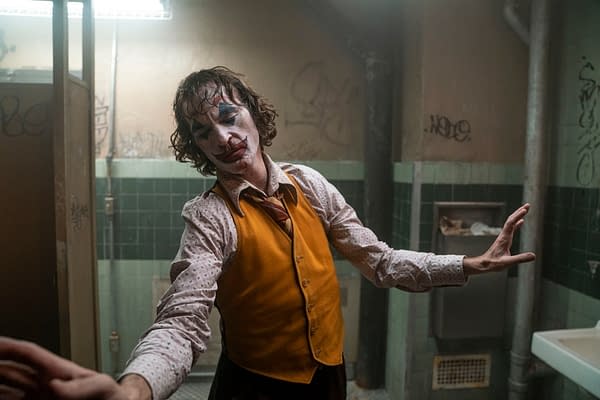 There is no telling when Joker will stop either. With the awards machine revving up, expect this one to stay around for awhile, and then more than likely get a re-release. I am not here to sway anyone one way or another about the film (I enjoyed Joaquin Phoenix quite a bit). All that matters here is that the film has revived broader interest in DC films as a whole. Just yesterday we finally got a release date for Dwayne "The Rock" Johnson's Black Adam film, and anticipation for Wonder Woman 1984 could not be higher. Hopefully this streak of character-focused single stories can continue to bring success to Warners and interesting stories to the masses.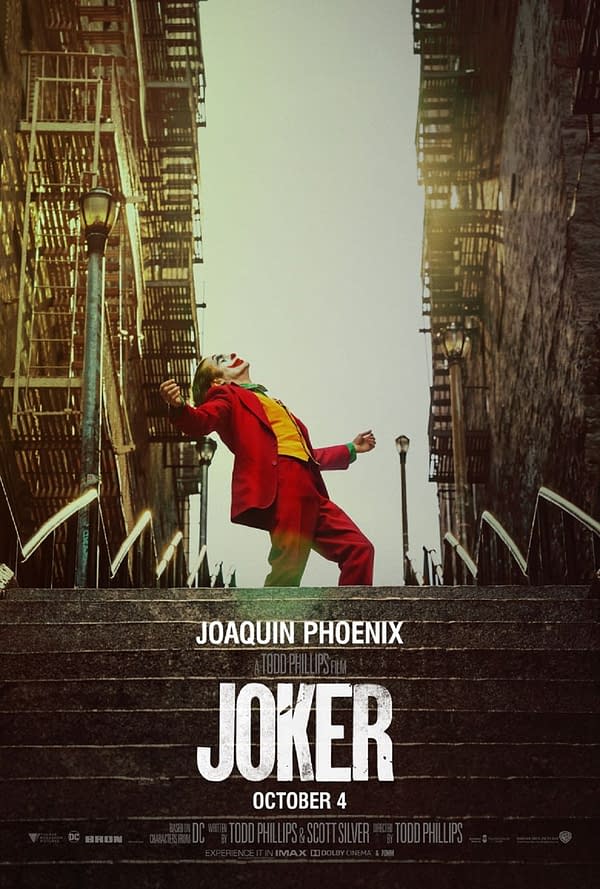 Joker, directed by Todd Phillips, and starring Joaquin Phoenix, Zazie Beetz, Frances Conroy, Brett Cullen, Shea Whigham, Bill Camp, Marc Maron, and Robert De Niro is in theaters worldwide now.