Warning: there's a big Avengers: Infinity War spoiler coming. Run away if you want to avoid… continue if you've seen the film and want to know more.
At MCM London Comic Con, Letitia Wright was asked about the fate of her character Shuri in Avengers: Infinity War. She was seen getting kicked out of a window, but we never saw if she survived Thanos's assault on the life of the universe — whether she lived or turned to dust.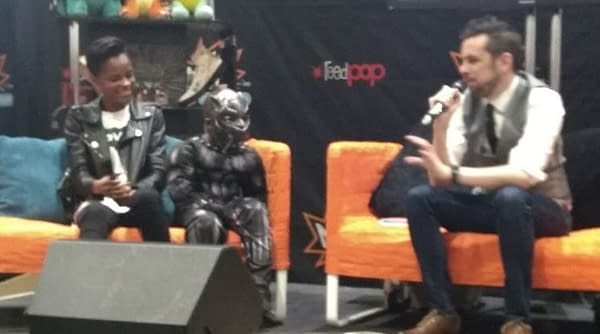 Wright said that she doesn't know herself but suggested fans contact Marvel Comics to demand her survival and return.
She talked about how secrecy made filming Black Panther and Avengers: Infinity War very different. In Black Panther she talked with the movie makers about the character's motivation and her role in the movie, and she was able to research the technology behind her character's actions. However, in Infinity War, she didn't know what she was doing and why – and neither did anyone else. She would ask Paul Bettany why she was meant to be removing the stone from his head, and he didn't know either. Of the actors, only Chris Evans knew, and he wasn't saying. She wanted to tell the Russo Brothers, "Tell me what's going on or get out of Wakanda!"
If the opportunity to inherit the mantle of Black Panther came along as in the comics, would she take it?Wright said that it would be a great opportunity, with more training and a lot more learning. And as to whether she would rather be the new Black Panther or the new Iron Man? She told us that she would rather stick with Wakanda.
She was also asked if she enjoyed being a Disney Princess. She said that the audience rocked for that, the fans made that happen, working out the maths what qualified her to be a Disney Princess, and she is so grateful to be a Disney Princess who rocks braids. She claims it; she accepts it.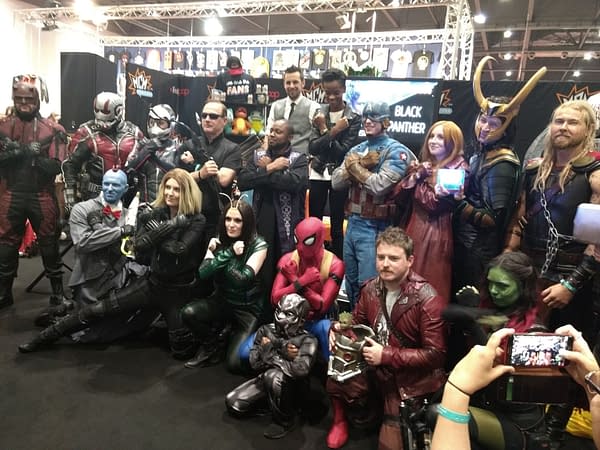 Enjoyed this article? Share it!