Let's Talk About 'Dancing With The Stars' All Athlete Season 26 Premiere
ABC's reality competition ballroom series Dancing With The Stars (DWTS) is trying something new for the 26th season of the show. Yes, you read that right, 26 seasons.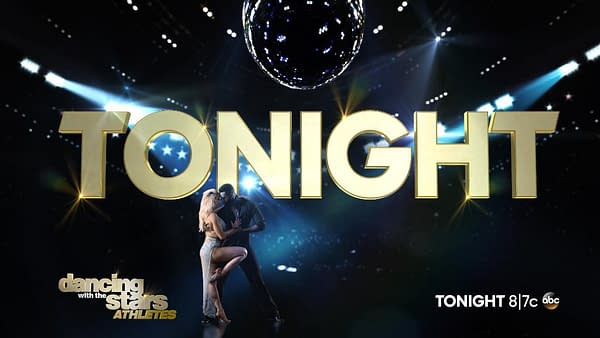 A shortest-to-date season, number 26 will feature all athletes, a first for the show. The already announced cast includes Olympian Adam Rippon paired with dancer Jenna Johnson, Arike Ogunbowale with dancer Gleb Savchenko, Chris Mazdzer with dancer Witney Carson, Jamie Anderson with dancer Artem Chigvintsev, Jennie Finch Daigle with dancer Keo Motsepe, Johnny Damon with dancer Emma Slater, Josh Norman with dancer Sharna Burgess, Kareem Abdul-Jabbar with dancer Lindsay Arnold (who won season 25 with partner Jordan Fisher), Mirai Nagasu with dancer Alan Bersten,
and our friend Tonya Harding with dancer Sasha Farber.
Each week will reportedly feature a double elimination, making sense with the shorter season.
Returning judges include Len Goodman, Carrie Ann Inaba, and Bruno Tonioli as well as hosts Tom Bergeron and Erin Andrews.
Here's what happened:
The contestants were introduced, with tons of bedazzling
They open with a "We Will Rock You" number
Seeing some of the dancers try to high five Kareem was like the bestest thing ever
But Bruno needs to stop with those shorts. Mostly because his legs are so much better than mine.
Witney and Chris pull salsa as their style
Chris has the first open shirt of the competition, there's some really great lifts, but he is not moving his damn feet
Len has nothing but nice things to say, Bruno rips open his shirt too (seriously, he looks great), and Carrie Ann brings up the pretty good choreography
Carrie Ann gives them a 7, Len gives them a 7, Bruno gives them a 7
Kareem (7'1) and Lindsay (5'4) do a cha cha
The dancing girls aren't helping how stiff his movements are
Bruno compared it to a New Years Eve party
Carrie Ann says it was right in 'the zone' of what the audience wanted to see, "You, sir, could get a little groovier."
Len is a little starstruck, and mentions that Kareem is the oldest contestant
Carrie Ann gives them a 6, Len a 5, Bruno a 6
Jennie and Keo pull a foxtrot
Carrie Ann says Jennie was a good student, and that her competitive nature will help her, but to trust her partner more
Len mentions how tough the style is, but says Jennie needs more flair
Bruno says she has an airy style, and she needs to maintain her control all the way through
Carrie Ann gives them a 7, Len a 7, and Bruno a 7
Jamie is paired with Artem, and they do a Viennese Waltz
Her footwork was seriously not bad.
Len says it was a little skippy, but started smooth
Bruno compares the dance to Elsa in Frozen, "Never lose the flow."
Carrie Ann says her artistry is there, but that Jamie was rushing
Carrie Ann gives them a 6, Len a 7, Bruno a 6
Mirai is paired with Alan, they're doing Salsa
She's doing pretty good, no surprise there, ice skaters have the edge (ha, literally)
Bruno calls it a spicy salsa
Carrie Ann calls Mirai a boss, but "watch your head bobbing, be calmer, be one with the dance."
Len starts to say there were too many tricks, but takes it back and says it was a well done dance
Carrie Ann gives them a 7, Len an 8, and Bruno an 8.
Arike (youngest contestant this season) is paired with Gleb, and they are doing a salsa
Arike is dancing in her court shoes rather than heels, and this is way more like prom than an actual salsa (the the mild Pace of salsas)
Len says he wanted to see more hip action, "more gear in the rear"
Bruno compares it to a party
Carrie Ann says 7, Len gives a 6, and Bruno gives a 7
Adam and Jenna are doing a cha cha
He is a freaking treasure, really good energy match with Jenna
/sarcasm Gee, I wonder who's gonna win this season.
Len called it good, and sharp and clear "full of cha cha content"
Bruno calls Adam the angel of the ballroom with the hip action of a devil
Carrie Ann says that Adam was born to do DWTS
"I'm not a scientist, but we've got chemistry," Adam says.
Carrie Ann gives them an 8, Len an 8, and Bruno 8
Johnny and Emma are doing a fox trot
Bruno points out that fox trot is a very difficult dance
Carrie Ann gives them a 6, Len a 6, and Bruno a 6.
Tonya and Sasha meet for the first time, and it's a good meeting. They're doing a Fox trot, to….a song from Prince of Egypt?
She has an emotional practice session with him, there's tears
Damn fine spin, Tonya's still got great legs
Allison Janney is in the audience, so the actress who played young Tonya in the film, and the writer of the screenplay
Carrie Ann says Tonya is a beautiful dancer
Len calls it charming, great mix of steps "you shouldn't be weepy, you should be happy"
Bruno tells her to watch her neck and shoulder placements
Carrie Ann gives them an 8, Len an 8, and Bruno an 8
Josh and Shawna do a cha cha, with a total of 24
Jamie and Artem are the first pair to get sent home
Jonnie and Emma are the other pair going home.
Dancing With The Stars airs on Mondays on ABC.
---
---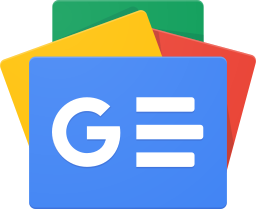 Stay up-to-date and support the site by following Bleeding Cool on Google News today!