M3GAN Director Offers Minor Update on the Sequel's Status
The director of the hit film M3GAN is offering an update on the sequel's current status and the challenge of surpassing the original.
---
Universal Pictures and Blumhouse's recent, trendy genre original M3GAN was essentially a lightning-in-a-bottle movie experience, having become the biggest PG-13 horror film in years — and there's still more to come.
Aside from its Chucky or Child's Play influence, the self-titled movie villain took an extremely niche subgenre and amped up the potential of childhood horrors with technological advancements, making it the perfect modern blueprint for an entertaining horror title that weirdly works for varying fans of the genre. Shortly after its release, it went on to earn nearly $175 million at the box office on a budget of $12 million, so naturally, a sequel was quickly confirmed by the studio, with further confirmation that writer Akela Cooper, director Gerard Johnstone, and actors Allison Williams and Violet McGraw would be returning for M3GAN 2.0.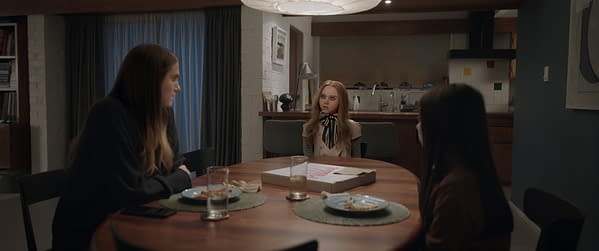 So where does the state of the film's second installment currently stand?
M3GAN 2.0 in Progress
During a recent interview, the hit horror film's director (and sequel director) offered a slight update on the status of the M3GAN sequel, teasing, "Well, I can't say too much about those sorts of things. All I can say is that I'm here in L.A. and have been thinking about it, working on it, and I'm just catching up with them this week to talk about it and do a debrief. It's really important to do a debrief on the first movie, like a post-game analysis, and look at what worked and how we can do it again. Johnstone explained to ComicBook before eventually adding, "I mean, Jesus Christ, it's difficult to replicate the success. No one was expecting that, so it's daunting but exciting at the same time."
After the destruction of the titular character, there's obviously a need to slightly retool or pivot for the sequel, but knowing that she's already backed up like an iPhone suggests that she'll be making her mark when the final details are ironed out for M3GAN 2.0.