M3gan Unseen Edition Hits Blu-ray On April 17th, Digital April 3rd
M3gan the Unseen Edition is coming to digital services and Blu-ray in April, with three behind the scenes features as well.
---
M3gan took over the box office in January, and in April, she takes over our homes. The film, both the theatrical and "Unseen" edition of the film, will be available on digital services on April 3rd and then on Blu-ray and DVD on April 17th. The Unseen Edition will include all of the gore they had to cut out of the theatrical version, as well as "more profanity and more violence." Special features will include three behind-the-scenes featurettes about how they brought M3gan to life. Both versions of the film are also available to watch right now if you have a Peacock subscription. Below is the cover for the release.
M3gan Comes Home
"M3GAN UNSEEN EDITION delivers more distressing violence and profanity and features never-before-seen bonus content, including a breakdown of the creation of M3GAN and behind-the-scenes featurettes showcasing the film's complex stunts and gory deaths. M3GAN is a marvel of artificial intelligence, a life-like doll programmed to be a child's greatest companion and a parent's greatest ally. Designed by brilliant toy-company roboticist Gemma (Allison Williams, Get Out), she can listen and watch and learn as she becomes friend and teacher, playmate and protector, for the child she is bonded to. As Gemma faces pressure at work from her boss (Ronny Chieng, Shang-Chi and the Legend of the Ten Rings) to deliver a finished version of M3GAN, she suddenly becomes the unprepared caretaker of her newly orphaned 8-year-old niece, Cady (Violet McGraw, The Haunting of Hill House). Gemma decides to pair the M3GAN prototype with Cady in an attempt to resolve both problems—a decision that will have unimaginable consequences."
EXCLUSIVE BONUS FEATURES ON BLU-RAYTM, DVD & DIGITAL DOWNLOAD*:
A New Vision of Horror – Filmmakers and cast break down how the world of M3GAN was created, including the initial idea, through production under the leadership of director Gerard Johnstone
Bringing Life to M3GAN – See how animatronics, puppets, and actor Amie Donald helped make M3GAN as real as possible
Getting Hacked – A behind-the-scenes look at how cast and crew accomplished some of the film's complex stunts and gory deaths
---
---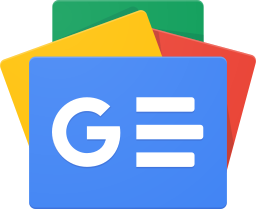 Stay up-to-date and support the site by following Bleeding Cool on Google News today!