Maisie Williams Thinks It's "For the Better" that New Mutants Got Delayed
X-Men fans were very surprised when Fox announced that they were delaying New Mutants by ten months. Since then no one has really talked about the movie since then but Collider recently sat down with Maisie Williams and asked her about the delay.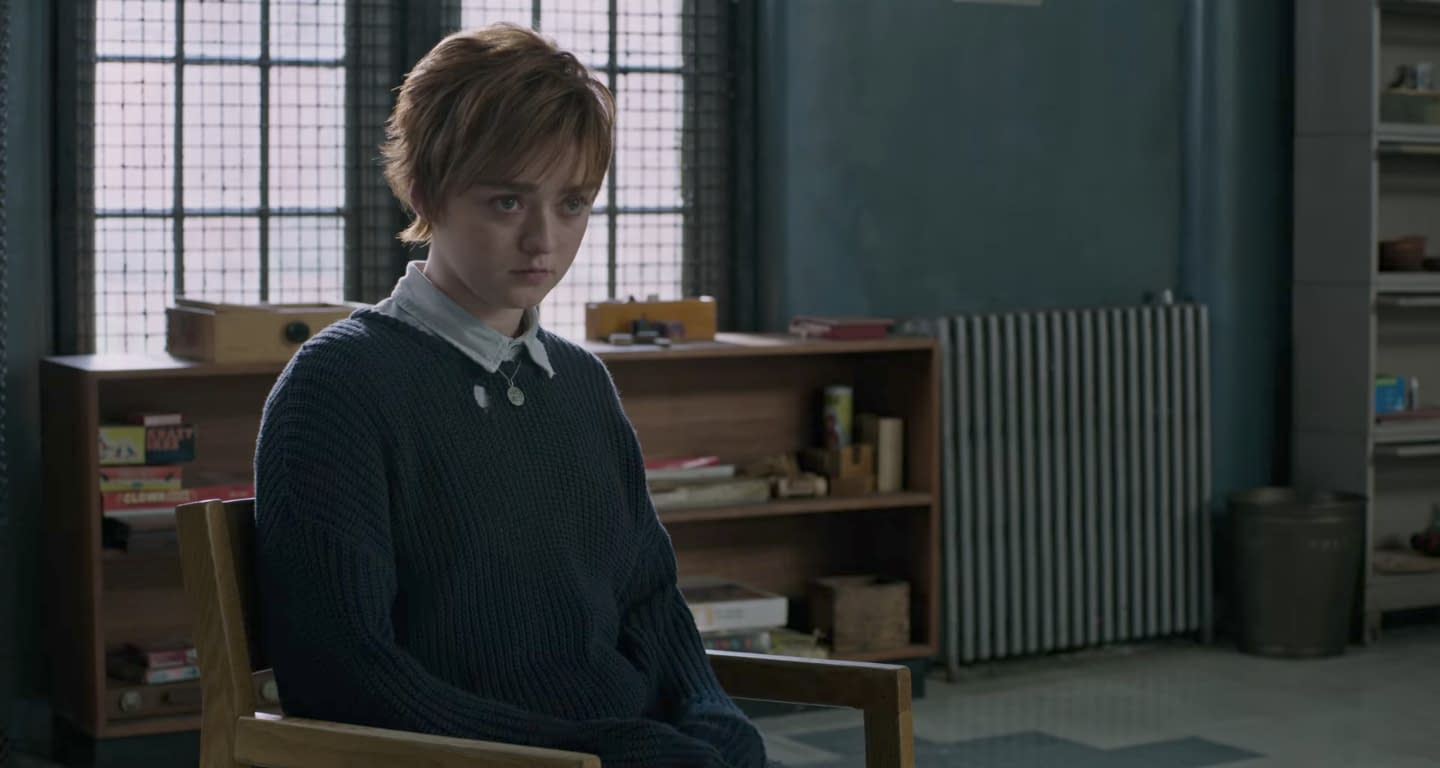 Well, it was always a really quick turn around, and there was always battles of how they were going to manage it. We finished in September and they were going to release in April and there's- it's a mutant film, there's a lot of effects. There's a lot of work that goes into the movie. They really make the movie after we finish shooting, so there was always kind of a bit nervous, really. I know how long this sort of thing takes on Game of Thrones and I know the work that they want to put in is- it's a huge job. Actually, I think it's for the better. I think it's good that we've got more time. We're not so strapped and up against it. It give us time- it gives me time to get to know the project once its finalized. Films take a real different shape after you finish shooting, and after they have edited. Sometimes you watch a movie and with the score, etc, it's a completely different film than the one you had in mind. I guess you only know that when you have just done the premiere or whatever. Your spending your whole life working on this film that actually you don't know much about at all. It's quite nice that there is the time, to you know, make it the best that one can and familiarize ourselves with it and when it comes to releasing, really push it hard.
There have been rumors that one of the reasons the movie got delayed is because Fox wanted to make it scarier. Williams found that kind of surprising considering she thought it was pretty scary to begin with.
Well, it was always bizarre to me when we were shooting- when were shooting it was frightening and the scenes that we were doing were supposed to be like PG-13. I was always like are we going to get away with this? It was really scary. I feel like all of the suspense and horror has always been there, it's just nice to have a little bit more leeway in the editing and make it as scary as it deserves to be.
Finally, a lot of people were a little confused with Fox hired director Josh Boone since he doesn't have a horror background. Williams, however, had nothing but praise for the director.
He's such a good director and he was so sure about the film. He's been such a huge fan of the comics for so long that I put all of my trust in him. My character has been through very similar things that he has been through in his own life. I felt very safe with him as a director, and I felt like with him I could do the best job with this character.
The release being so far away it's going to be a long time before we see anything new from this movie. While the delay isn't that surprising the length of the delay is. Williams didn't mention anything about reshoots so we'll have to see what ends up happening with this one.
Summary: Five young mutants, just discovering their abilities while held in a secret facility against their will, fight to escape their past sins and save themselves.
X-Men: New Mutants, directed by Josh Boone, stars Anya Taylor-Joy, Alice Braga, Maisie Williams, Charlie Heaton, Blu Hunt, and Henry Zaga. It will be released on February 14th, 2019.