After seeing Mike Moh's astonishing turn as martial arts legend Bruce Lee in the first trailer for Quentin Tarantino's Once Upon a Time in Hollywood, some fans have greater aspirations trying to get Marvel Studios to cast him as the lead for the upcoming Shang-Chi film.
Shang-Chi, a Chinese martial arts expert and master of kung-fu, is one of the most prolific warriors in Marvel comics using the power of chi to display his superhuman abilities. The film will reportedly expand on Marvel's objective to be more show more diverse heroes given the success of Black Panther and Captain Marvel.
Shang-Chi will be the first Asian superhero to lead a film in the Marvel Cinematic Universe with Asian-American filmmaker Destin Daniel Cretton taking on creative duties.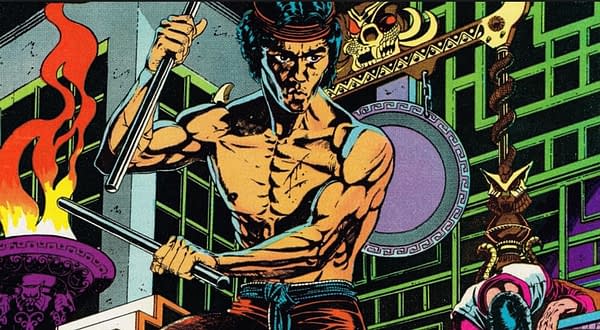 Agents of S.H.I.E.L.D. star comic book megafan Patton Oswalt nominated Moh for the iconic hero, who has been seen in stints with The Heroes for Hire, The Avengers, and The Protectors in various comic runs.
Apparently you ARE this. Hey @Marvel — (cough) Shang Chi (cough) https://t.co/9l3OGSsKqn

— Patton Oswalt (@pattonoswalt) March 20, 2019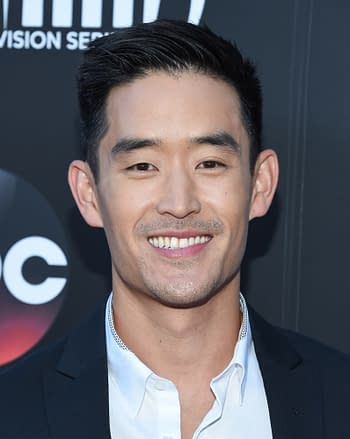 Moh's first experience with the MCU was in the not-so-successful Inhumans, as Triton. The series was cancelled by ABC after only eight episodes. He also screen tested for Davos in the Netflix series Iron Fist, but the role went to Sacha Dhawan. Moh's also appeared in Street Fighter: Resurrections and FOX's Empire.
— Mike Moh (@mikemoh) December 5, 2018
Soooo, Mike Moh for Shang Chi, yeah?

— Paul Shirey (@arcticninjapaul) March 20, 2019
@destindaniel cast mike moh as shang chi please!!! for reference, watch once upon a time in hollywood.

— Luxorius (@Luxoriusly) March 21, 2019
Soooo, Mike Moh for Shang Chi, yeah?

— Paul Shirey (@arcticninjapaul) March 20, 2019
@Marvel sign Mike Moh as Shang Chi.#OnceUponATimeInHollywood #ShangChi

— Avian R. (@TheRealAvian) March 20, 2019
Mike Moh would be a perfect cast as Shang Chi. He was really good as Ryu in Street Fighter. Looking forward to his portrayal of Bruce Lee in Tarantino's Once Upon a Time in Hollywood.

— Tertel Lel (@TertelLuver) March 20, 2019
https://twitter.com/18FrMaqGr/status/1070795278381395968
So Mike Moh can play a good Bruce Lee huh? I know Bruce Lee's legacy/persona can not and SHOULD not be replaced by anyone and that in this context the movie is about him PLAYING Bruce Lee not a Bruce Lee type character. With that being said…🤔 Shouldn't Mike Moh be Shang Chi?

— KEMBAY (@_KEMBAY) March 20, 2019
I can get behind that. I always envisioned Shang Chi in his mid to late 20s. But Mike has the moves. And most of the other names I've seen people put forth are in the mid 40s to late 50s.https://t.co/ohkoqDuk6A

— Adam Slater – Tweeter Convict 0135692442 (@Tatakai_no_Kami) March 20, 2019
What do you think? Should Moh be Shang-Chi?
Enjoyed this article? Share it!