"Guardians of the Galaxy": Director James Gunn Open to Spinoffs
Marvel always looks to expand its proverbial sandbox when it comes to its cinematic universe. The Guardians of the Galaxy became one of its biggest surprise success stories of the MCU mainly thanks to franchise director James Gunn. It's not far-fetched to say when he finally gets to work on Vol. 3, it could be the last time we see the group in its current incarnation.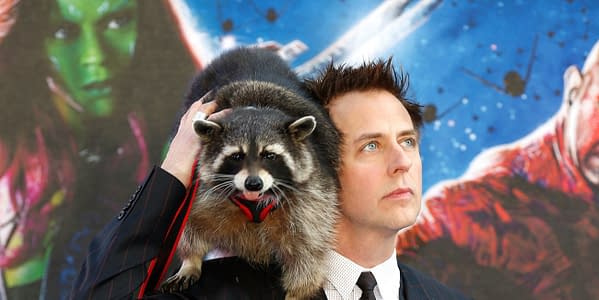 Naturally, the talk of spinoffs is inevitable. Whether if it's Rocket Raccoon (Bradley Cooper) and Groot (Vin Diesel), Drax (Dave Bautista) and Mantis (Pom Klementieff), or Starlord (Chris Pratt) and Gamora (Zoe Saldana), the interest depends on multiple factors. Aside from the obvious availability of the actors, Marvel needs to greenlight the project too. Gunn recently tweeted briefly on the possibility of one of the combinations in Drax and Mantis.
I can only imagine how many possible stories Gunn has brewing to put on to screen. Unfortunately, there's no telling when such a project will start shooting and wherein the MCU schedule it fits. Gunn is still working on DC and Warner Bros The Suicide Squad. Only after the film's completion he said will he begin work on Guardians of the Galaxy Vol. 3.
Plenty can happen from now until the Vol. 3's tentative release in 2021. Until filming starts, the stars have plenty to do in the meantime. Pratt has The Tomorrow War expected for a Christmas 2020 release. Saldana has the upcoming television series from Netflix From Scratch. Diesel has two action blockbusters in Bloodshot out March 13 and F9 on May 22. Bautista has the comedy My Spy out March 13 and the epic Dune on December 18.
Which Guardians pair would you like to see in a spinoff? Would it be a better film or Disney+ series?