Matt Fraction Has Written Sex Criminals TV Pilot And More ODY-C To Come In Limerick Form (UPDATE) Bleeding Cool reported earlier on the Milkfed panel at Heroes Con with the launch of their new website. But there was more to come. Jonathan Rich writes,
After a digital projector arrived for the MCM panel, Matt Fraction was able to show the audience some of the art for his upcoming ODY-C adult coloring and activity book.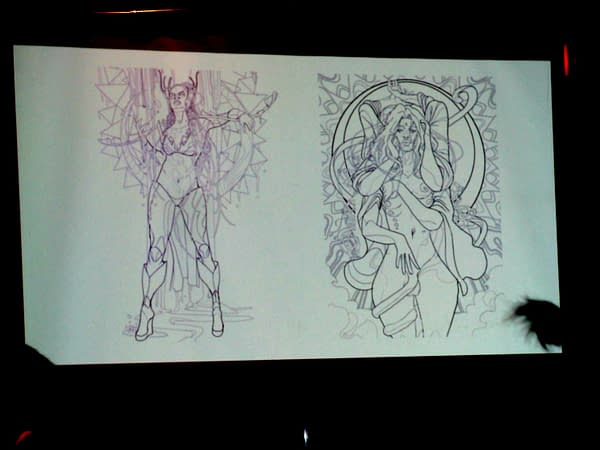 "It comes out August 10th and Christian Ward's art lends itself so spectacularly to this," Fraction said, also announcing a hardcover collection of the series will be out soon and that issues 11 and 12 will be decidedly different.
"They will be written entirely in limericks because people did not appreciate how hard this book is to put together," he joked. "It's a super weird book and I love anyone who buys it."
Fraction also thanked the art team of Gabriel Ba and Fabio Moon for a decade of collaboration on the title Cassanova.
"We've been doing this for ten years," the writer said until he was interrupted by his artists who quipped, "yes, and we don't even have 20 issues."
Fraction added that future issues will continue collaborations with author Michael Chabon writing exclusive backup material. "We really have made some miracles happen," he said. "Dreams do come true."
Another dream-come-true revealed to the crowd was that a potential TV pilot for Fraction's popular Sex Criminals series has been completed by its original author.
"I have written the pilot," he said, seeming somewhat relieved. "It's done and it is with a studio. It's true to the book, but it is still its own thing. It's written. Step one is done. We have found a producing partner and hope to make it happen."
Jonathan Rich is a freelance journalist, high school educator, and self-professed comic book nerd working in the Blue Ridge Mountains of western North Carolina. He writes about entertainment and pop culture for various print and web publications, including bleedingcool.com.
---
---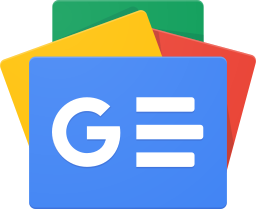 Stay up-to-date and support the site by following Bleeding Cool on Google News today!