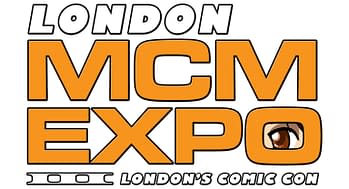 Patrick Dane writes for Bleeding Cool
Here in the UK the full-on Summer Con season kicks off with the next MCM Expo, running from 24th to 26th of May.
Amongst this year's guests will be a series of very good, and not coincidentally well-loved, screenwriters. As well as hanging about for signings, they're going to throw panels too, and offer advice and writing tips, as well as take questions, share anecdotes, demonstrate the wit that makes them kings and queens of the writers room.
There's Jane Espenson (Buffy the Vampire Slayer, Battlestar Galactica), Ashley Miller (Thor, X-Men: First Class), Christian Taylor (Six Feet Under, Teen Wolf) and Remi Aubuchon (Caprica, Falling Skies).
There's some real pedigree on show there.
I too will be at MCM and while they've somehow forgotten to schedule a panel for me, if you take me next door and buy me a beer I'll happily tell you how to make some really small student projects that no-one much will ever see and then transition to sporadic bursts of online blogging.
So, all in all, MCM have got career advice for geeks nailed down this year. See you there.
Enjoyed this article? Share it!