Mondo announced today that, in partnership with QCode Media and Apple Podcasts, they will offer a poster for an episodic podcast titled Gaslight that is launching today. This is a departure from Mondo, purveyors of alternate posters from the pop culture world. Most of the posters they've sold in the past have been inspired by projects in the worlds of film, television, and the occasional video game offering. About the podcast, their blog says:
GASLIGHT, from writer/director Miles Joris-Peyrafitte and featuring an all-star cast and crew including Chloë Grace Moretz, is an episodic mystery podcast with a new piece to the puzzle dropping daily starting today and running through Wednesday, November 27th. The story focuses on Danny, who had gone missing towards the end of senior year of high school leaving everyone wildly confused and shattered, including her best friend Becca. Years later, Danny has unexpectedly showed up at Becca's doorstep like nothing ever happened…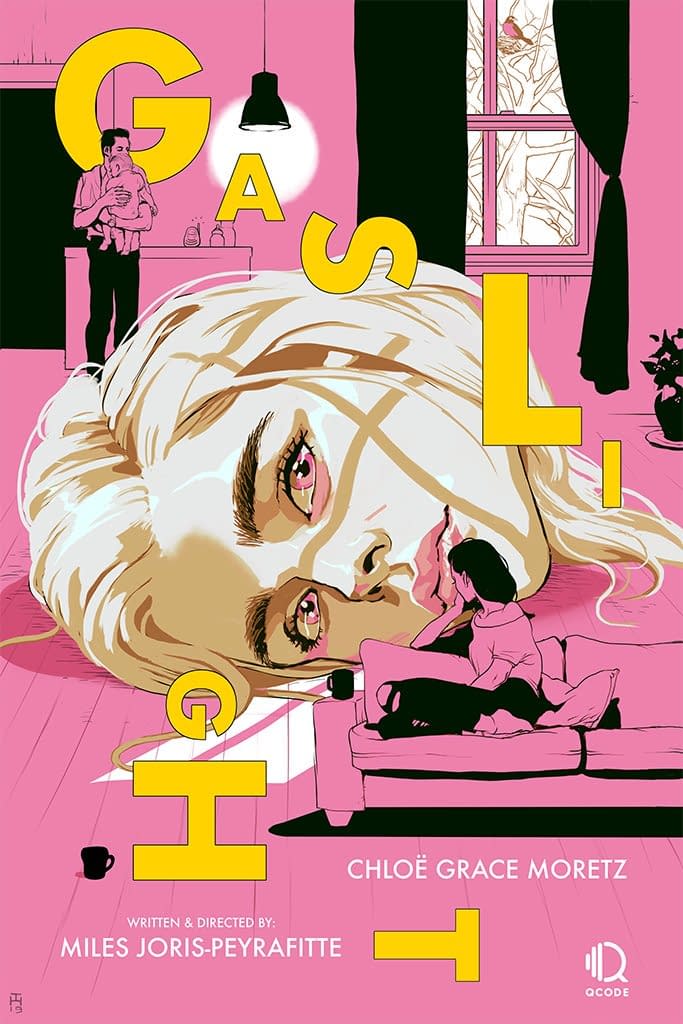 The Tomer Hanuka-created poster measures 24×36" and costs $50. This is a timed edition, meaning that rather than the run being limited to a certain number, everybody who orders by the cut off of November 27 at 10pm CST will get a copy of the poster. It's expected to ship in January of next year.
The art of the poster is dominated by a large portrait of Moretz with her head lying on the side. Her head is surrounded by smaller depictions of other characters, ostensibly from the podcast. Hanuka comes to Mondo from the comics world and is known as an illustrator and a comic book cover artist whose work is highly stylized and high concept. In addition to the usual suspects in the pop culture world including Lucasfilm, Sony, and Universal, Hanuka's work has been featured in a wide variety of print publications, primarily magazines.
The post also mentioned that the social media outlets for the Gaslight podcast will feature daily art from Mondo favorite artist We Buy Your Kids.
Enjoyed this article? Share it!