Mondo Has an Awesome Jen Bartel Captain Marvel Poster on Sale Until April 28
Captain Marvel fans: this is your week over at Mondo. Carol Danvers herself is the star of two new open edition posters available right now over at their site. The artwork for both is by artist Jen Bartel, one featuring Carol in flight above Earth sans helmet, and another variant with different colors, this one with the helmet on. That one has actually sold out already as I am typing this sentence. So, while you cannot get that one anymore, the one below is available now through Sunday at 11:59 PM, April 28th.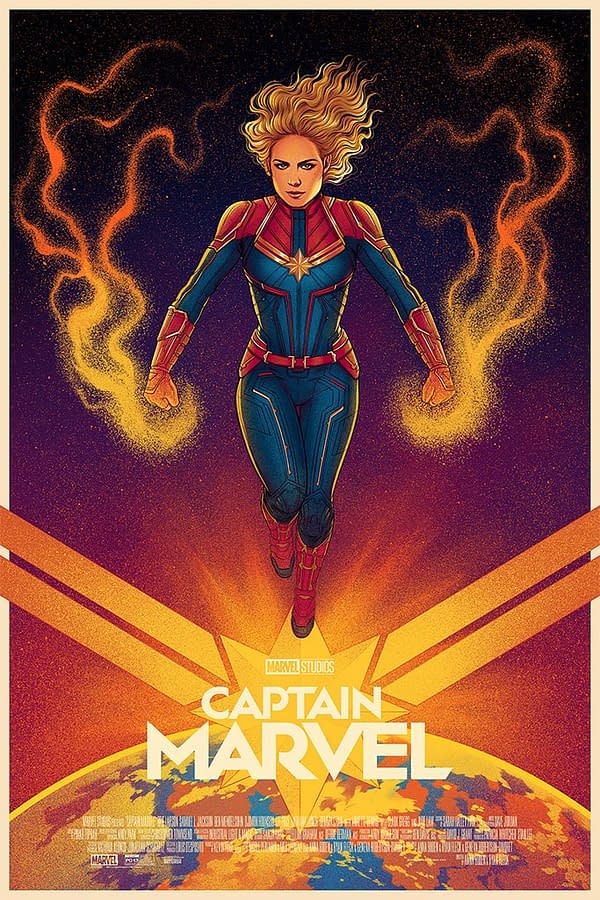 Here is the now sold out limited version as well for your viewing pleasure. Expect this one to command a high price on the aftermarket: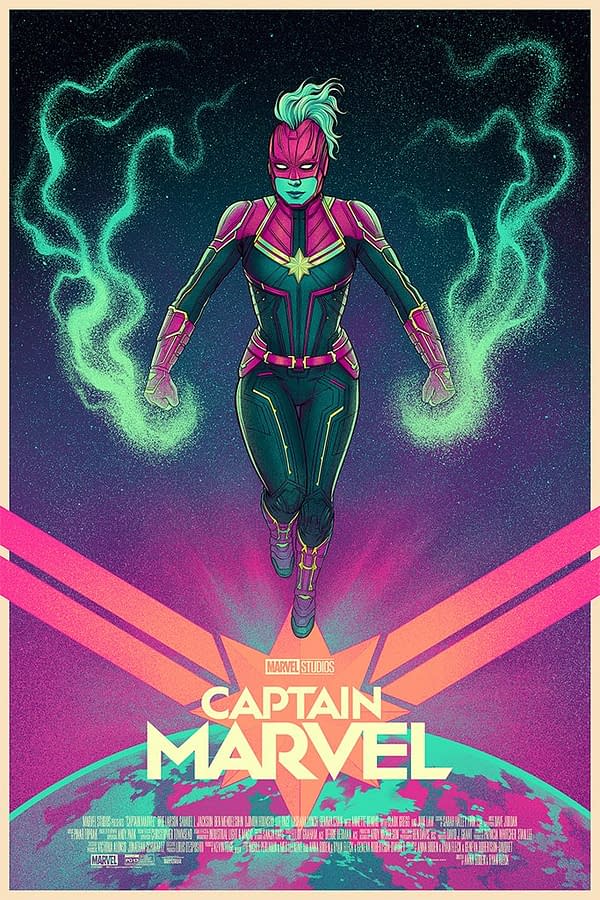 Both are exceptional. It is not common for MCU Mondo posters to see open edition orders like this, so take advantage while you can. Captain Marvel of course was a huge hit when it released in theaters in March, and she can be seen again this weekend in Avengers: Endgame. That film's Mondo posters should be revealed soon as well, more than likely not open order, so this is your best shot at a Mondo poster featuring Captain Marvel for the time being.