Monster Hunter Beasts Stand 50-60 Feet Tall Says Paul W.S. Anderson
Monster Hunter fans, it is time to get excited. The film adaptation of the popular video game franchise is getting ready to launch. For now, anyway, it is set to release on September 4th. The film stars Milla Jovovich, Tony Jaa, Tip' T.I.' Harris, Meagan Good, Diego Boneta, Josh Helman, and Ron Perlman and is directed by Resident Evil's Paul W.S. Anderson. In a chat with Empire Magazine for their big preview issue, Anderson teased a bit about how massive they went with the monsters in Monster Hunter, saying that they will give a certain dinosaur franchise a run for their money.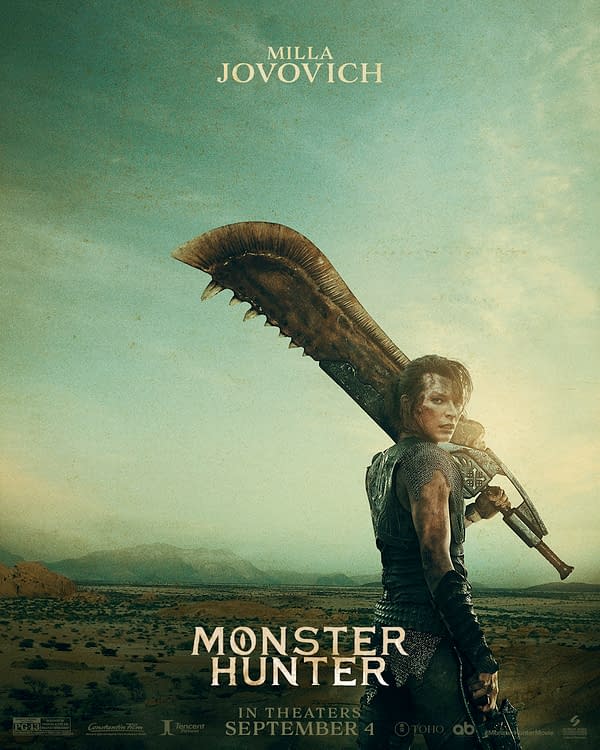 Massive Monster Hunter Beasts Should Be Cool To See
"They're really amazing. We're building them in even more detail than the dinosaurs of Jurassic World," Anderson said in the Empire preview. "And they look even better because we shot on real locations in South Africa and Namibia, which gives the animators something to really match into real wind, real dust, real sun-flare. The monsters are the only CG thing in there."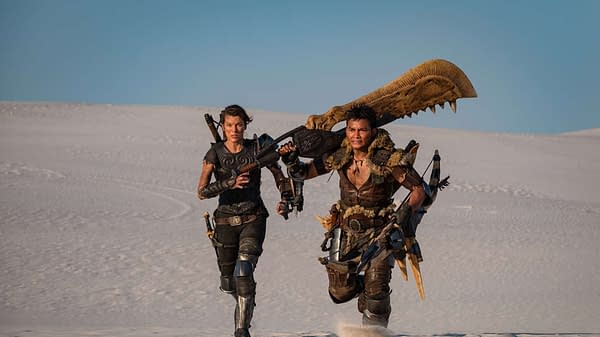 "Behind our world, there is another: a world of dangerous and powerful monsters that rule their domain with deadly ferocity. When Lt. Artemis (Milla Jovovich) and her loyal soldiers are transported from our world to the new world, the unflappable lieutenant receives the shock of her life. In her desperate battle for survival against enormous enemies with incredible powers and unstoppable, revolting attacks, Artemis will team up with a mysterious man who has found a way to fight back."
I have to be honest, with everything going on in the world and Hollywood I forgot this was even a thing that was happening. I love all the talent involved, though, and they look to have stayed somewhat true to the look of the Monster Hunter games? I doubt this opens on time, fingers crossed it does, though.