My Hero Academia returns to theaters this weekend with Heroes Rising, and Sony Pictures have released a dubbed trailer. As someone who has no experience with this series, even I think this looks sweet.
Class 1-A visits Nabu Island where they finally get to do some real hero work. The place is so peaceful that it's more like a vacation … until they're attacked by a villain with an unfathomable Quirk! His power is eerily familiar, and it looks like Shigaraki had a hand in the plan. But with All Might retired and citizens' lives on the line, there's no time for questions. Deku and his friends are the next generation of heroes, and they're the island's only hope.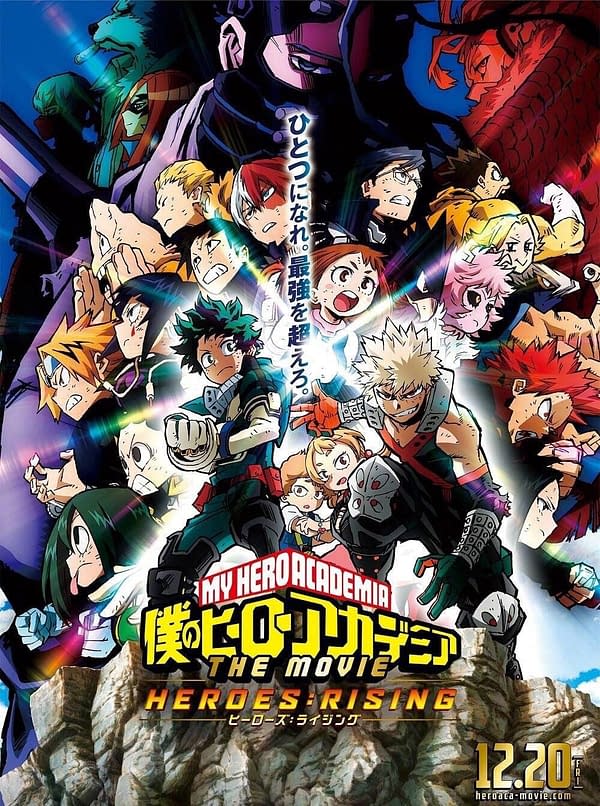 So here is my question My Hero Academia fans- where do I start? This series really intrigues me, and I do not know what to start with. Do I read the manga first? Do I just jump in with the anime? Or would it be completely foolish to go see this in theaters? Everything about the character designs and the story grabs me, but I am a novice at best when it comes to anime.
You can check and see if your local theater is playing My Hero Academia: Heroes Rising right here. It is in theaters now.
Enjoyed this article? Share it!