Netflix already purchased a theater in New York, and now they are adding one on the west coast. They have reached a deal to acquire the Egyptian Theatre in Hollywood, taking a significant step in becoming a major player in the Hollywood filmmaking community, where they have been trying to make headway for some time. The deal for the streamer to buy the theatre has been in the works for almost a year, according to Variety, who reported the news. The building itself was opened in 1922 by Sid Grauman. The theatre hosted the first-ever Hollywood premiere for a film, Robin Hood, in 1922. It has been a landmark in the town ever since Netflix also announced that the theatre would continue to be the home of the American Cinematheque and its curators.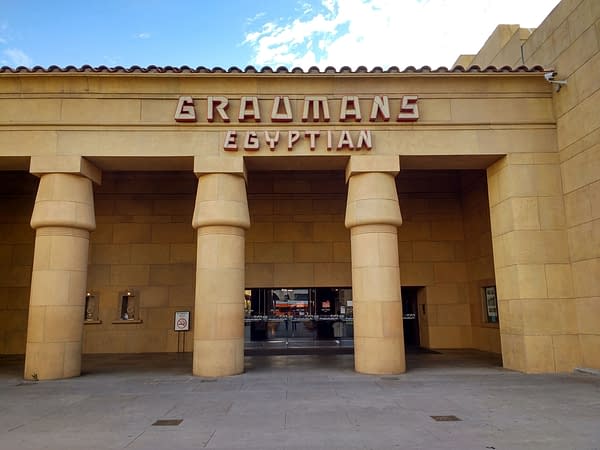 Netflix Cares About Conservation More Than You Think
"The Egyptian Theatre is an incredible part of Hollywood history and has been treasured by the Los Angeles film community for nearly a century," said Scott Stuber, head of Netflix Films. "We're honored to partner with the American Cinematheque to preserve the theater's storied legacy and continue providing remarkable film experiences for audiences. We look forward to expanding programming at the theater in ways that will benefit both cinema lovers and the community."
Netflix has done an excellent job in the past couple of years, establishing itself as an ambassador for the film industry as a whole, let alone as an entity that wants to work to preserve film history. Like any giant company, people are skeptical, but if you step back and look at their moves, they have proven to be willing to stick their neck out for the industry in a variety of ways. Sure, they will use the theatre as a screening room for their films for their gain, but it also means the building stays, and the American Cinematheque can continue its work.
Enjoyed this article? Share it!