New Footage of J.K. Simmons in a Viral "Spider-Man: Far From Home" Clip
There were a lot of cool moments in Spider-Man: Far From Home but one of the moments that made long-time fans lose their freaking minds was the big reveal during the mid-credits scene. We find out that while Mysterio might be dead that doesn't mean he isn't around pulling the wool over the eyes of the public. We find out that Mysterio has released doctored footage to The Daily Bugle, who have been revamped as an Infowars type organization, that not only shows Peter Parker as the man who orchestrated the attacks on London but also reveals his identity. This is already a pretty interesting way to take this but the big catch comes with who is playing J. Jonah Jameson; the irreplaceable J.K. Simmons.
Marvel seems to be going all of the way when it comes to turning this new version of The Daily Bugle into a thing and have released the full clip of Jameson revealing who Spider-Man is to the world online.
When it comes to casting in superhero movies there hasn't been anyone better than Simmons as Jameson and fans have been wondering for years if Marvel or Sony would even attempt to give the role to anyone else. It seems that they decided to just throw their hands up and admit that Simmons is the man for the role and bring him back from the original trilogy of movies that were released in the early 2000s. Now that the "issues" between Marvel and Sony have been sorted we can hope to see more of Simmons as Jameson in the next Spider-Man movie.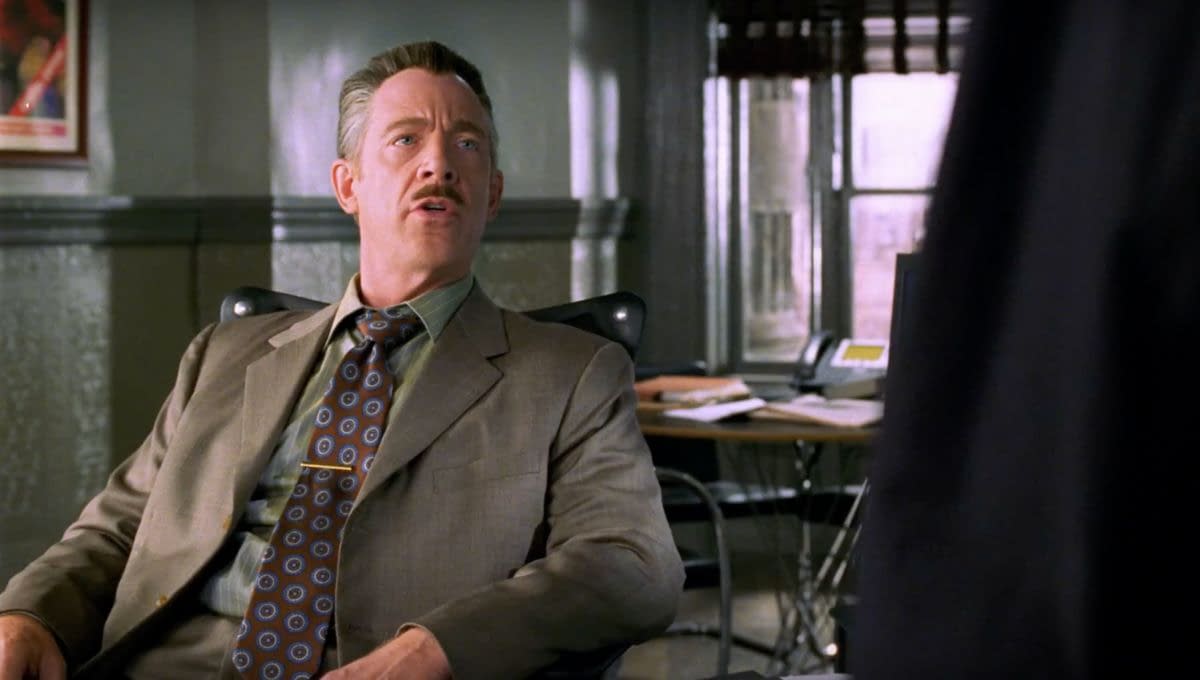 Summary: Peter Parker and his friends go on summer vacation to Europe, where Peter finds himself trying to fight off a new foe, Mysterio, who as his name indicates may not be all that he appears.
Spider-Man: Far From Home, directed by Jon Watts, stars Tom Holland, Marisa Tomei, Zendaya, Michael Keaton, J.B. Smoove, Numan Acar, and Jake Gyllenhaal. It is out on home release now.