It's Not Stress, It's Pooh in New Trailer for 'Christopher Robin'
While we're still not sure how we feel about Disney's upcoming Christopher Robin live-action film about the grown-up companion of the citizens of the Hundred Acre Wood, the newest teaser/trailer/sneak peek sure has our attention.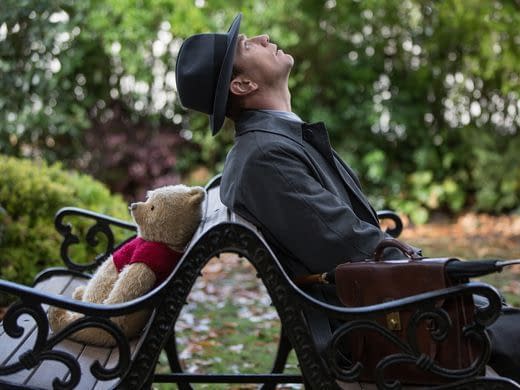 The film stars Ewan McGregor as adult Christopher Robin along with his wife Evelyn played by Agent Carter (we know her worth) Hayley Atwell in London during the post-war rebuilding. CR is struggling with adult problems — stress chief among them — but his old pals show up to "help".
Featuring a pretty fabulous voice cast, Winnie the Pooh fans will no doubt recognize the familiar voice of Jim Cummings as Winnie the Pooh and Tigger, along with Brad Garrett as Eeyore, Toby Jones as Owl, Nick Mohammed as Piglet, Peter Capaldi as Rabbit, Sophie Okonedo as Kanga, and Wyatt Dean Hall as Roo.
Christopher Robin is set to hit theaters on August 3rd, 2018.