Posted in: Look! It Moves! by Adi Tantimedh, Movies | Tagged: film, HRL, naked killer, nyaff
---
Look! It Moves!: The NYAFF's Surprise Movie Is Appropriately Insane – 'Naked Killer'
Every year at the New York Asian Film Festival, there's a surprise movie that's not revealed until the time of the screening. It was fitting that the movie chosen this year was the 1992 Hong Kong Category III thriller Naked Killer, and a rare 35MM print, no less. Everything about this movie is derivative of other movies – the sexploitation of Basic Instinct, the excessive gunplay of John Woo, the fast-editing and acrobatics of Tsui Hark, and the unique combination of sleaze and crassness of producer-writer Wong Jing. The plot involves a traumatized cop who gets nauseous when he picks up a gun and suffers from impotence, an angry young woman who becomes the apprentice of an older hitwoman, and the psychopathic lesbian assassin who becomes obsessed with her. Of course the cop falls in love with the young apprentice hitwoman, like you do, but can't get it up. Hilarity, bloodshed and lots of explosions ensue.
There is nothing about this movie that is not totally ridiculous. Simon Yam plays it relatively straight as the cop who's more a collection of screenwriting neuroses than a character. The hitwoman's way of training the heroine in the art of killing is to throw her at angry pedophile rapists she keeps in her basement. Apparently, there are a lot of them to grab off the streets for fodder. The heroine is particularly adept at aiming at the crotches of scummy men. There seems to be an endless supply of henchmen for the women to torture and shoot.
This movie was made in a different time. It would be offensive if it wasn't so campy. It features some of the most dreadful '90s costumes you will ever lay your eyes on. The awful subtitles also seem to add to the charm for non-Chinese audiences. Nothing brings the house down like Simon Yam declaring, "I am priapism!"
Naked Killer was shown in the US in the 1990s during the Hong Kong action movie boom and had a cult following for its over-the-top grindhouse elements. It launched the '90s cycle of campy, over-the-top Cat III movie boom in Hong Kong movies. Cat III movies were what would be R-rated movies in the US, except they deliberately featured excessive violence and mild nudity, sometimes simulated softcore sex. It made stars of Chingmy Yau, who played the heroine, and Carrie Ng, who played the psycho lesbian assassin.
Naked Killer ushered in a whole run of movies with over-the-top sex and violence with wild abandon as if they were the last decadent, desperate blowouts before the Handover back to China in 1997. It enjoyed a huge cult following in New York and is loved by the founders of the festival. Given that this year, the festival's 16th, featured a Hong Kong showcase, it was fitting that they chose it for the mystery movie.
Director Fok is still working today. You can find one of his most recent movies on Netflix, Special ID, starring Donnie Yuen as an cop undercover in the triads working with a policewoman from the Mainland to track down a rising gang boss. Simon Yam continues to work steadily. Chingmy Yau seems to have retired from movies. Carrie Ng hasn't stopped working and also began directing recently. She also appears in Zombiology: Enjoy Yourself Tonight, which is playing at the festival on Sunday.
To watch Naked Killer again is to be transported back to a more…nutty, less generic era. To watch it for the first time in 2017 — and for some of the audience at the festival, it probably was — it must have been mind-blowing, like being smacked in the face with a a giant, sticky pink donut stuffed with hallucinogenic drugs. And it kind of sums up the spirit of the festival.
It's been fun covering the festival. I wish I was able to review more of the 50-plus movies. Every movie was worth a look, hand-picked by the festival to reveal something about where Asia's head has been at for the past year. It's the most fun film festival in New York City, and here's hoping for more next year.
Naked typing at lookitmoves@gmail.com
Follow the official LOOK! IT MOVES! twitter feed at http://twitter.com/lookitmoves for thoughts and snark on media and pop culture, stuff for future columns and stuff I may never spend a whole column writing about.
Look! It Moves! © Adisakdi Tantimedh
---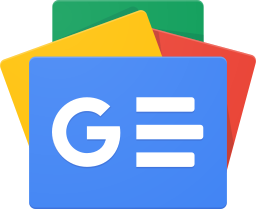 Stay up-to-date and support the site by following Bleeding Cool on Google News today!