Titans Star Says Batman is a Killer, Keeping Show True to Zack Snyder's Vision
The biggest news coming out of New York Comic Con isn't about a comic book, but instead the latest episode in the continuing saga of the Snyder Cut of Justice League. It's not a Snyder Cut announcement per se, but at least one upcoming DC property isn't trying to distance itself from the vision of legendary director Zack Snyder, who was blamed for the failure of the DCEU after traitorous alleged fake feminist Joss Whedon replaced all the cool scenes of Superman being a badass with scenes where Cyborg says "booyah" after Snyder left the film due to personal tragedy.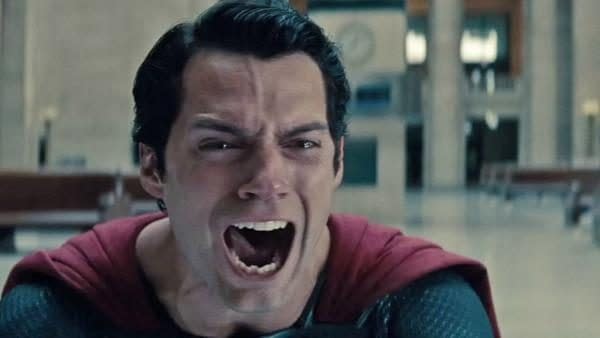 Titans star Brenton Thwaites, whose butt plays Nightwing's butt on the show, explained why his character said "fuck Batman" in the Titans trailer debut, and as it turns out, it's because the Batman in the Titansverse is a cold-blooded, remorseless, and reckless killer, just like he, Superman, and even Wonder Woman are in Zack Snyder's Vision. Thwaites' comments came in a video interview with IGN.
Batman is a killer and Robin wants to get away from that. The idea is that he doesn't want to become a killer himself. And although these guys that he's fighting are bad and they deserve, you know, they deserve what he's dishing out, it seems, he believes that when you kill someone you crossed the line and you become almost as bad as them, so it's pretty clear in the series that he was with Batman, Batman crossed the line and he was teaching me to do the same thing, and he's trying to break away from that.
So while the Snyder Cut may still elude the DCEU's most devoted fans, known colloquially as "snyderbronies," at least his visionary ideas are still being explored in at least one corner of the DC filmverse.