OJ Simpson Released From Prison In The Middle Of The Night
There may be no more controversial ex-NFL player than OJ Simpson. Last night, after spending nine years in prison for a 2007 robbery, 70-year-old Simpson was released from Nevada's Lovelock Correctional Center on parole. He was released at 12:08 a.m. in what is said to have been an effort to ensure public safety and reduce the potential for incident. He was granted parole after having been sentenced to 33 years in prison.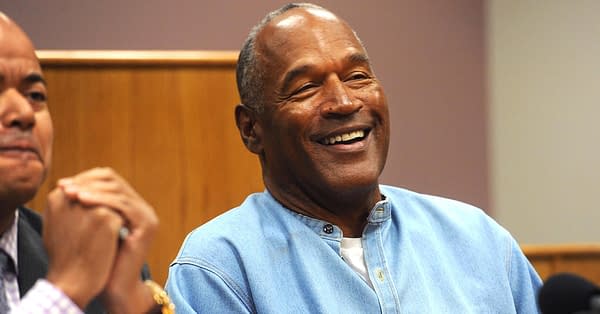 Simpson's initial fame came from a 10-year Hall-of-Fame career in the NFL where he played for the Buffalo Bills and ended with the San Francisco 49ers. During that time, he became a spokesman for Hertz Rent-A-Car in a series of ads of him running through the airport. He began acting at the same time he played, appearing in over 30 films and television series. The most famous were the films Capricorn One and the Naked Gun series with Leslie Nielsen. His last role was in a TV movie called Frogmen that never aired.
In 1994, the bodies of Nicole Brown Simpson and Ronald Goldman were discovered, which led to the infamous slow speed chase and Simpson's arrest. He was put on trial and the entire thing was televised. It was the biggest news story of the year, and after 11 months and with the help of his legal dream team, Simpson was acquitted of murder. Polls taken after the trial showed that 85% of White Americans and 57% of Black Americans felt Simpson was guilty.
Simpson lived in minor celebrity status/infamy until 2007 when he was arrested for leading a group of men into a sports memorabilia office and retrieving what he claimed was his stolen property. One of the men in the group was armed. Simpson was subsequently arrested.
Initial reports said that Simpson planned on moving back to Florida once he was released, but the paperwork for that has not been filed. He will be living in a gated community in Las Vegas for now with friends. It's said that Simpson has no intentions of hiding away from the public.