Olivia Munn Hops Onto Sci-Fi Film Replay For Dark Castle Entertainment
Olivia Munn will star in a new sci-fi film titled Replay. The film will be written and directed by Jimmy Loweree. In the film, Munn stars "as the wife of a man who has been kidnapped and murdered. Armed with illegal, bleeding-edge technology and a desperate plan, she must do everything in her power to change the past and save him." It seems like it has some Upgrade vibes to it. Replay is being shopped to buyers and studios at this year's Cannes Virtual Festival. Olivia Munn is producing alongside Ethan Erwin and Hal Sadoff of Dark Castle Entertainment. Robert Bell of Dark Castle is co-producing. Variety had the news.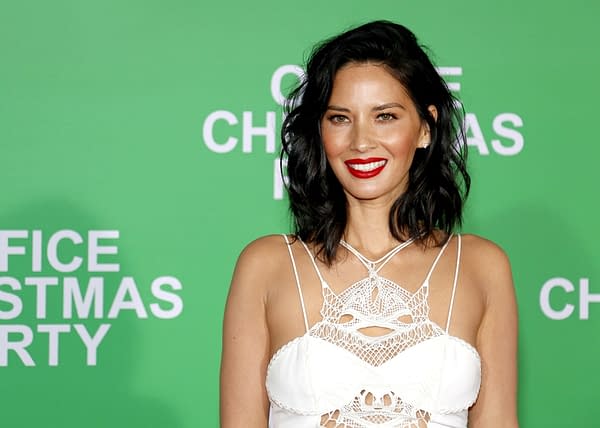 Olivia Munn Should Kill In This Role
"We are very excited to announce Olivia Munn's attachment to 'Replay," said Brian O'Shea of The Exchange, who will handle the sale of the film. "She not only is a wonderful actress, but also well known to our buyers which will help make this strong genre project very popular during the market."
"Audiences are going to witness the birth of the next great action star with Olivia Munn in this film," said Erwin. "And our director, Jimmy Loweree, is an incredible young filmmaker whose vision for this movie is going to blow people away."
Hopefully, the promise that this film presents can be delivered on. It will be cool to see Olivia Munn really get to sink her teeth into an action role where she actually gets to do something, unlike in X-Men. She is very talented, and I can totally see her in an action role like this. With the right budget, this could be the next Lucy or well, Upgrade. It also sounds like there is time travel stuff involved, so hopefully, that is handled well too, that can get so messy.