[Op-Ed] Poorly Made Releases About Hot Button Issues Serve No Purpose
The wide release of Brian Banks managed to bring something which irritates me about film releases. Why are studios getting behind these projects dealing with hot button issues which are poorly made? I don't get it. Cinema is a medium which has the power to change people's perception of the world and directly impact segments of the population. However, in this race to get projects out which deal with our current culture, studios are not paying attention to the quality and focusing on just being "top of mind." There's a right way and a wrong way to do this. If you invest time in the script and making sure that you have quality people at the helm of these projects, the results will speak for itself.
It's not a race! Director Ava Duvernay made sure that she had the right cast, script, and the right crew before heading into this project for Netflix (seemed to work out well for them). Instead, when you have studios which are so driven by being topical, you get movies like this one.
While the subject matter is vital, if it's poorly done, then all it becomes is white noise. With movies like Sorry To Bother You and The Hate You Give out, a film like this is just another example of a studio hoping a release is something that it isn't. Some might argue that it's essential to continue this discourse (even the movie in question is terrible) and I would say that all it does is water down an issue that most would rather avoid than deal with head-on.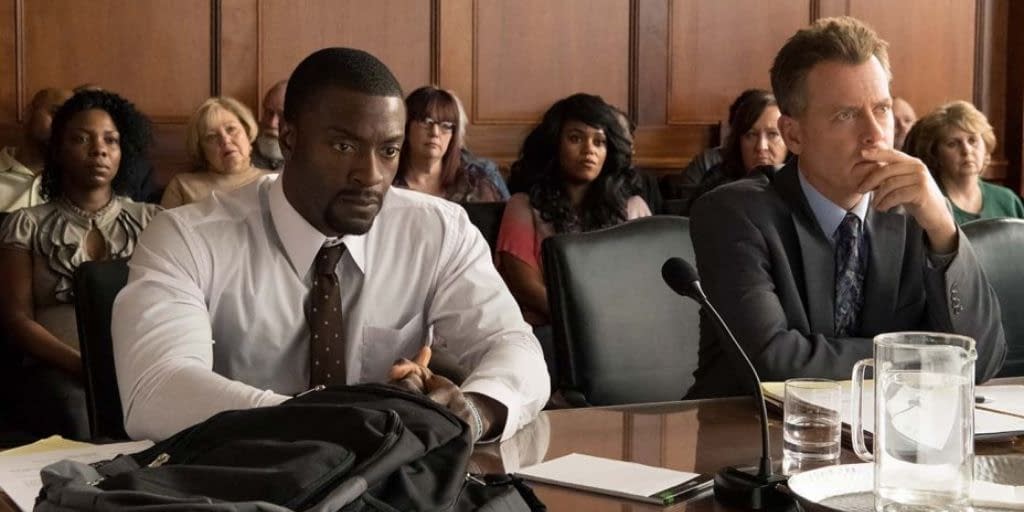 Brian Banks isn't a symptom of a problem which is plaguing Hollywood. Remember it's quality over quantity. If you are going to tackle some profoundly troubling issues in your film, make sure that your final product reflects that and isn't muddled.