Marc Maron Goes After Todd Phillips' Comedy Comments
Comedian Marc Maron wasn't shy about having comments for Todd Phillips in light of the Joker director saying he quit comedy because of "woke culture."
Maron's addressed the comments in an episode of his podcast, WTF With Marc Maron (via The Playlist).
"There's plenty of people being funny right now. Not only being funny but being really fucking funny," said Maron. "There are still lines to be rode. If you like to ride a line, you can still ride a line. If you want to take chances, you can still take chances. Really, the only thing that's off the table, culturally, at this juncture –and not even entirely– is shamelessly punching down for the sheer joy of hurting people. For the sheer excitement and laughter that some people get from causing people pain, from making people uncomfortable, from making people feel excluded. Y'know, that excitement."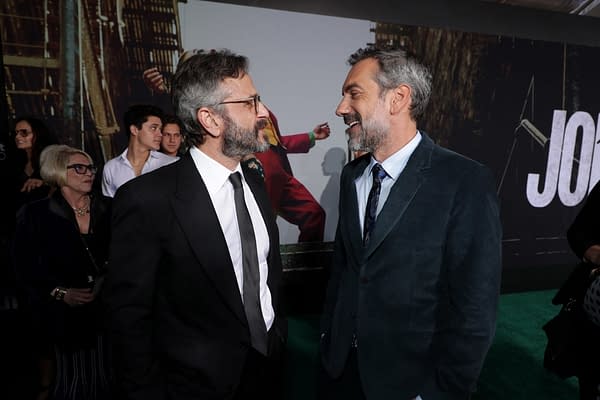 It's best to listen to his comments on the episode so as to be able to hear them in the full context. Listen, there's nothing wrong with toeing the line but there's a point in which someone crosses an edge. It's at that point in which someone isn't performing comedy for the sake of art but rather for the controversy. Maron even discusses this.
"I believe that there's an earnestness to people that say that's what they want to do," he said. "I believe they don't think they hurt people. I believe that they don't think they're causing trouble. I believe they just enjoy the challenge of pushing the envelope just to see if they can do it. I understand it."
The comedian wasn't shy about the matter on social media either. Maron's tweet is quite the subtweet takedown.
Comedy isn't dead and far from it. Maron isn't afraid to defend those comedians who perform for shock value but he also realizes that their fans are going to be few and far between.