"Bill & Ted Face the Music" New Retro Summer Poster with Not-TARDIS
In a poster reminiscent of '80's films with minimal details, Bill & Ted Face the Music offers the subtle message "In Theaters Summer 2020" with a lightning bolt and phone booth underneath. The latest promotion comes a la the Fandango Facebook page offering the tease.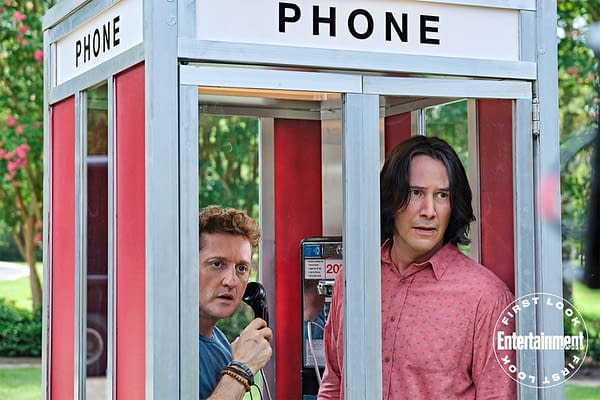 Phone Booth vs TARDIS to the Uninitiated
To the inexperienced, anyone born within the last two decades might not recognize the booth in large part due to cellular technology largely making the booths obsolete. While they are more common overseas, most urban areas are completely stripped of them. It's not surprising the booth to contemporary audiences the booth could be confused with Doctor Who's TARDIS police box. After all, the Doctor in all his/her shapeshifting glory never took the hiatus Bill and Ted did.
With production recently wrapping, it won't be long before an actual trailer pops up. Galaxy Quest's Dean Parisot directs the third entry of the Chris Matheson and Ed Solomon franchise. Principle stars Keanu Reeves and Alex Winter reprise their beloved stoner roles popular since Bill & Ted's Excellent Adventure (1989).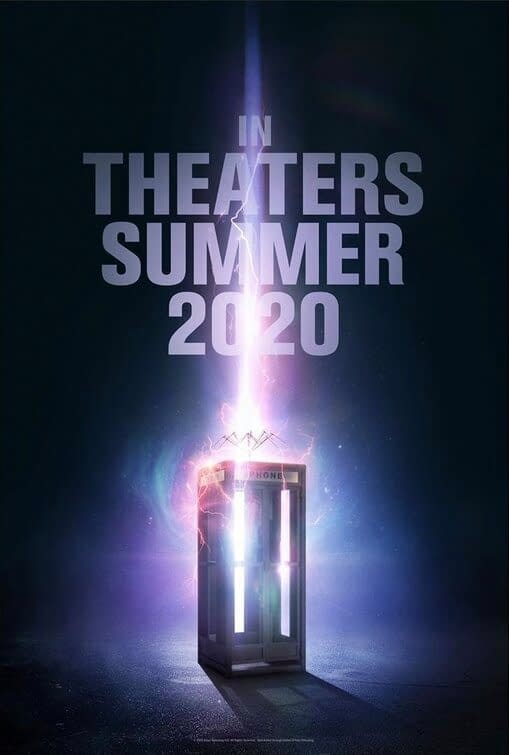 Also returning to reprise their film roles are William Sadler (Death), Amy Stoch (Missy), and Hal Landon Jr. (Captain Logan). New additions include Samara Weaving, Brigette Lundy-Paine, Kristen Schaal, Erinn Hayes, Jillian Bell, Anthony Carrigan, Jayma Mays, Kid Cudi, Holland Taylor, and Beck Bennett.
A visitor from the future tells best friends Bill and Ted that one of their songs can save life as we know it and bring harmony to the universe.
Excellent Adventure and Bill & Ted's Bogus Journey (1991) grossed a combined $75 million worldwide at the box office for Orion Pictures. The success of the films also led to a short-lived animated series.
Make your 2020 most excellent when Bill & Ted Face the Music comes to theaters on August 21st.