"Top Gun: Maverick" – Director Joseph Kosinski Describes Filming Experience, New Images
Top Gun: Maverick continues the adventures of Pete "Maverick" Mitchell (Tom Cruise), who's taken an instructor role since the events of the 1986 Tony Scott film. Director Joseph Kosinski talked to Entertainment Weekly about the plot and differences between his film and the original Top Gun. Paramount Pictures provided exclusive images highlighting the new Maverick trainees, who already graduated from the Top Gun fighter pilot school (a.k.a.: the United States Navy Strike Fighter Tactics Instructor program).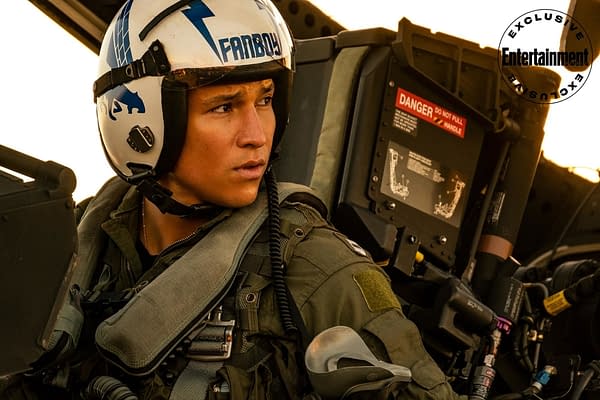 "Those pilots were entering the Top Gun school for the first time [in the 1986 film]. In our film, these are all Top Gun graduates who are coming back for a special training detachment — which is another aspect of Top Gun where they can go back for specialized training after they've already graduated. They're at a different level of experience than in the first film."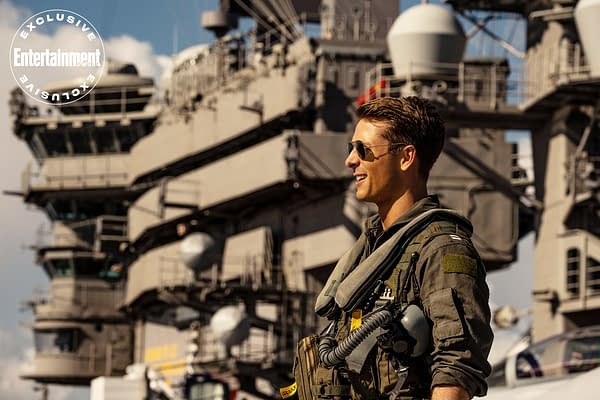 "Top Gun": Grueling Training
For Maverick, six IMAX-quality cameras surrounded the actors while they experienced up to 1,600 pounds of force in F-18 Super Hornets. Navy pilots took care of the actual flying. The cameras provide a more complete immersive experience for the audience. The regiment the actors went through is extensively rigorous.
"The experience is thrilling but very physically grueling. The maneuvers that we were putting them through to tell this story were not something that you can just jump in and do. They all had to go through months of aerial training.

Lewis Pullman plays "BOB" in Top Gun: Maverick from Paramount Pictures, Skydance and Jerry Bruckheimer Films.

We put them through a training course that Tom actually designed himself. He's a licensed aerobatic pilot, and he was thrown into deep end when he did the first Top Gun without any training. So he knew that they would need to kind of work up to that level. So they started in Cessnas and then worked their way up aerobatic airplanes then into small single-engine jets before they were in the Super Hornet. Occasionally it made some of the actors sick and that even happens to experienced fighter pilots."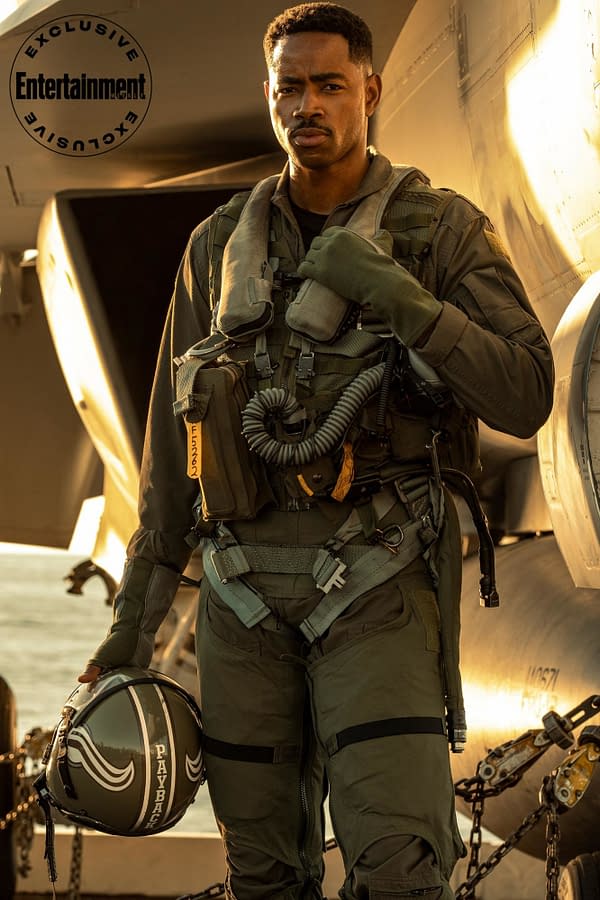 Difficult, But Fulfilling Sequence
Kosinski adds the actors were responsible for their own filmmaking while in the cockpit. For the more experienced Cruise, one of his flights required clearance.
"For the sequence where Tom got to do some extreme low-altitude flying in this film, we had to get special permission from the Navy to do it. It was one of the most extreme aerial sequences that we could come up with. Also, getting to do a real launch off a carrier and a real landing on a carrier — no one else has been able to ever do that in a movie before. Tom got to fulfill every kind of aviation dream that he had."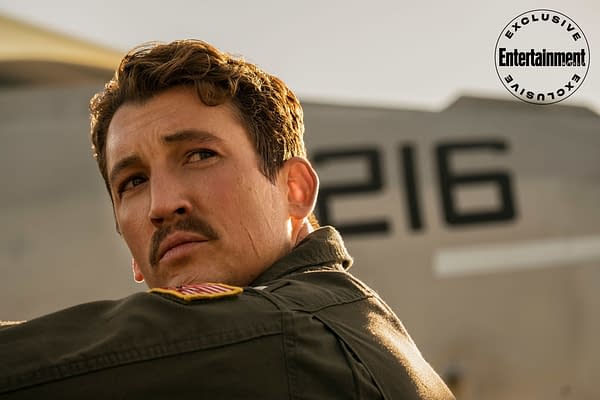 Relationships Explored
One main component of the story is Maverick's relationship with Lt. Bradley "Rooster" Bradshaw (Miles Teller). Rooster is Nick "Goose" Bradshaw's (Anthony Edwards) son. During the events of the 1986 film, Maverick and Goose were best friends who entered the Top Gun program together. Maverick carried the guilt and burden of Goose's death to his son. Another relationship Top Gun: Maverick revisits is Pete's rivalry with Tom "Iceman" Kazansky (Val Kilmer). Kosinski and Paramount did not reveal how Iceman gets involved.
"The rivalry and relationship between Iceman and Maverick is one of those things that makes that first film so iconic. It's a relationship that is important to the Top Gun franchise and as a fan I would want to see how it's evolved."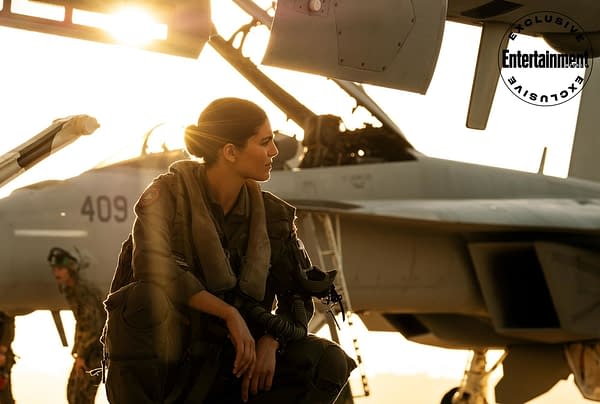 Top Gun: Maverick lands in theaters on June 26.