Peter Jackson might be best known for his take on the Lord of the Rings trilogy, but he's diving into another genre in late 2018: young adult. Jackson is developing a movie based on the series Mortal Engines by Philip Reeve and Jackson shared the first piece of concept art today on Facebook.
The world is dying, and humans have taken to moving around on giant mobile cities as they fight over the last resources. Our protagonist is a young man named Tom Natsworthy, who lives on the giant city known as Traction City, but his life changes when he meets the mysterious young rebel woman from the Outlands. Jackson is working on the screenplay and producing while Christian Rivers is directing.
The idea for the movie sounds fairly paint-by-numbers, but the thing that could make it stand out is Jackson's keen sense of building a world. The Lord of the Rings films are an obvious example, but for all of its fault his version of King Kong was visually stunning and felt like a fully realized world. However, the YA boom does appear to be over, so there's chance that this could be a movie that is coming on a little too late.
The film includes some newcomers and some staples to Jackson's movies. Robert Sheehan (Misfits) is playing Tom Natsworthy and Hera Hilmar (Da Vinci's Demons) will be Hester Shaw. Hugo Weaving (V For Vendetta, The Matrix), Ronan Raferty (Fantastic Beasts and Where to Find Them), and Stephen Lang (Avatar) are all part of the cast as well.
The concept art itself looks rather stunning, with who we can assume is Hester looking out over a vast world with one of the moving cities on the horizon. It looks interesting and a little like Horizon Zero Dawn, if nothing else.
Catch Mortal Engines in theaters December 14th, 2018.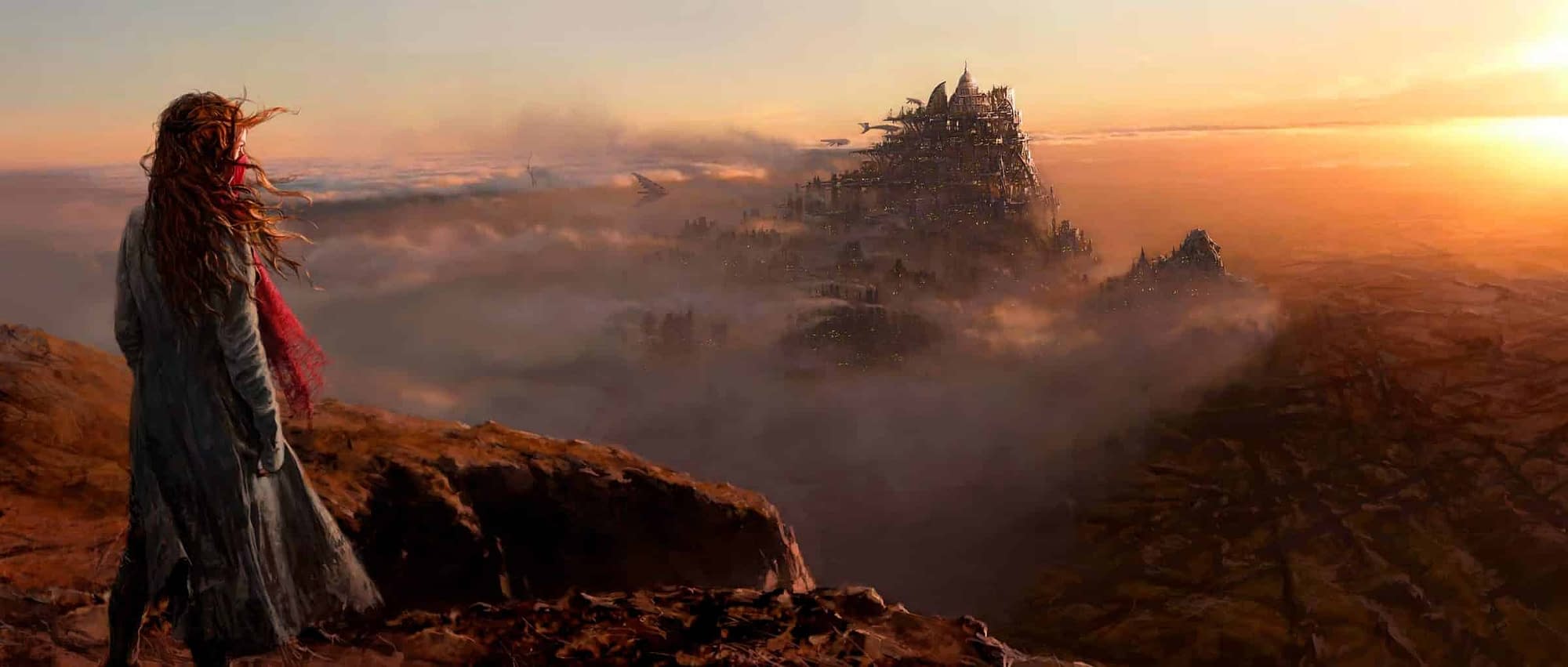 Enjoyed this article? Share it!