Peyton Reed To Direct "Ant-Man 3" for Marvel
We have another new entry in the next phase of the Marvel Cinematic Universe. Marvel Studios took to the stage at San Diego Comic-Con this summer and announced a huge slate of movies and TV shows. And while we all lost our minds a bit over it what we failed to notice is that while Marvel announced a lot of content the timeline isn't that far into the future. In fact, they only announced projects two years in advance or to the end of 2021. So what happens beyond that? Well, we got a small answer in the form of D23 as they announced 3 more TV shows and Black Panther 2 but Marvel plans far in advance. We knew there was waiting in the wings and today we got a new entry in that series. The Hollywood Reporter has officially confirmed that Ant-Man 3 is on the way and director Peyton Reed is set to return.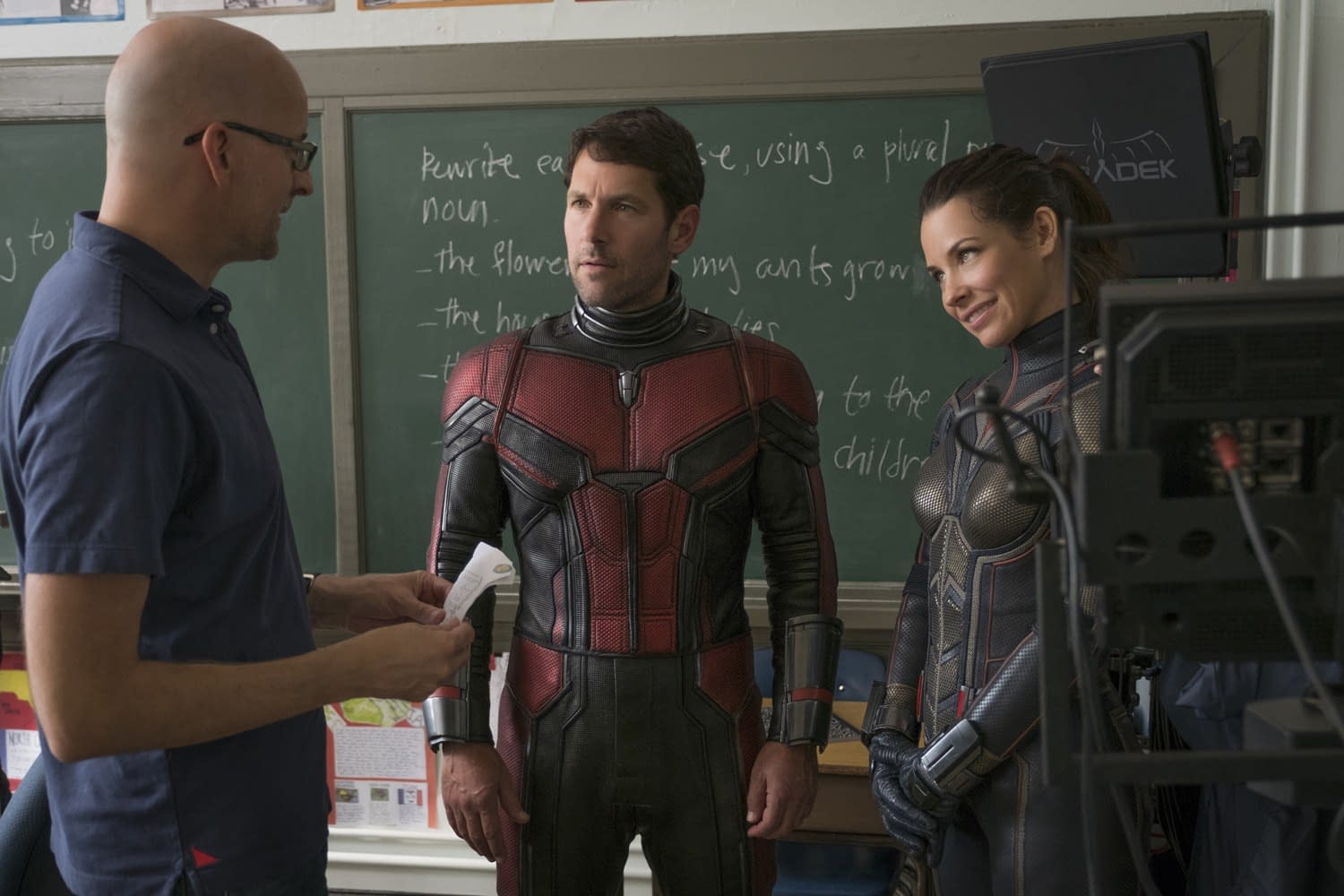 Reed returning is a much bigger deal than people seem to realize. At the moment there has not been a single trilogy of films in the Marvel Cinematic Universe that have been brought to screen by one director. We've seen plenty return but of the character-based trilogies we have so far [Iron Man, Thor, Captain America] none of them have one single director across all three movies. The irony that Reed, who was brought in as a last-minute replacement for Edgar Wright for the first Ant-Man is likely not lost on anyone. The next director to complete his own trilogy will be James Gunn with the Guardians of the Galaxy series.
At the moment we don't have any plot details though star Paul Rudd is expected to return. Sources to The Hollywood Reporter also say that Thor: Love and Thunder and Doctor Strange in the Multiverse of Madness will shoot before Ant-Man 3. That sticks the release date sometime after those two movies and Thor is set for a November 5, 2021 release date. With Black Panther 2 sliding into the May 6, 2022 release date we can expect that Ant-Man 3 will come out sometime in 2022.
There are currently no other developments for other Marvel projects such as Captain Marvel 2 or Guardians of the Galaxy Vol. 3 or what Marvel plans to do with Blade or any of the Fox properties they acquired earlier this year.