We've been trying to be open to the idea that Disney's upcoming live-action adaptation of Aladdin wasn't going to suck. Really, we have been! Some of us weren't anti- Guy Ritchie directing the Agrabah heist seemed like a fine idea, at the time.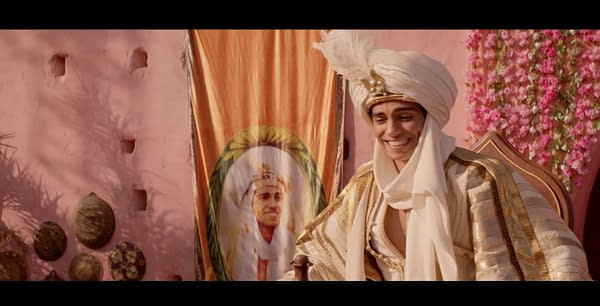 Each new clip though…..like the most recent one that offers a look (and listen) at the "Prince Ali" song and dance number from the film.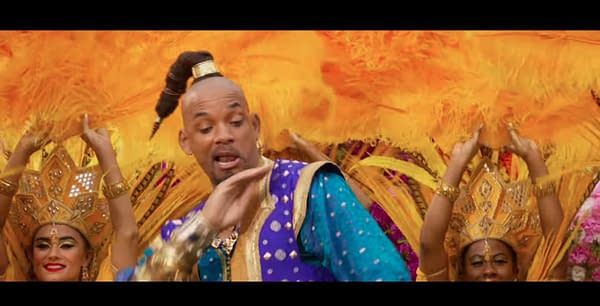 Remember when Will Smith could sing? Yeah, well, he apparently needs to be studio-magicked now much like how everyone sounded in the recent live-action Beauty and the Beast.
But really, Nasim Pedrad's face is everything.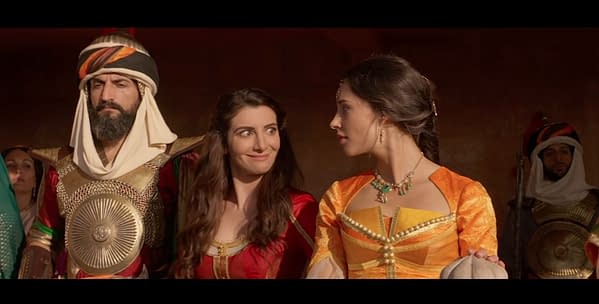 A kindhearted Arabian street urchin and a power-hungry Grand Vizier vie for a magic lamp that has the power to make the deepest wishes come true.
Mena Massoud stars as Aladdain, Naomi Scott as Princess Jasmine, Will Smith as Genie, Marwan Kenzari as Jafar, Navid Negahban as the Sultan, Alan Tudyk as Iago, and Billy Magnussen as Prince Anders.
Aladdin is set to hit theaters on May 24th and is currently tracking for a $90 million opening.
Enjoyed this article? Share it!