Psychokinesis is the Next Big Movie from the Director of Train to Busan
Train to Busan was one of the runaway hits of 2016. It did very well in in South Korea and thanks to streaming and Netflix it garnered a huge following. The director, Yeon Sang-hom, is making his return to the genre movie scene with Psychokinesis. While Train to Buscan took on zombie movies Psychokinesis is his version of a superhero movie. The trailer is below.
Netflix has picked up the rights to the movie but there doesn't appear to be a release date set for the streaming service just yet. Here is the poster.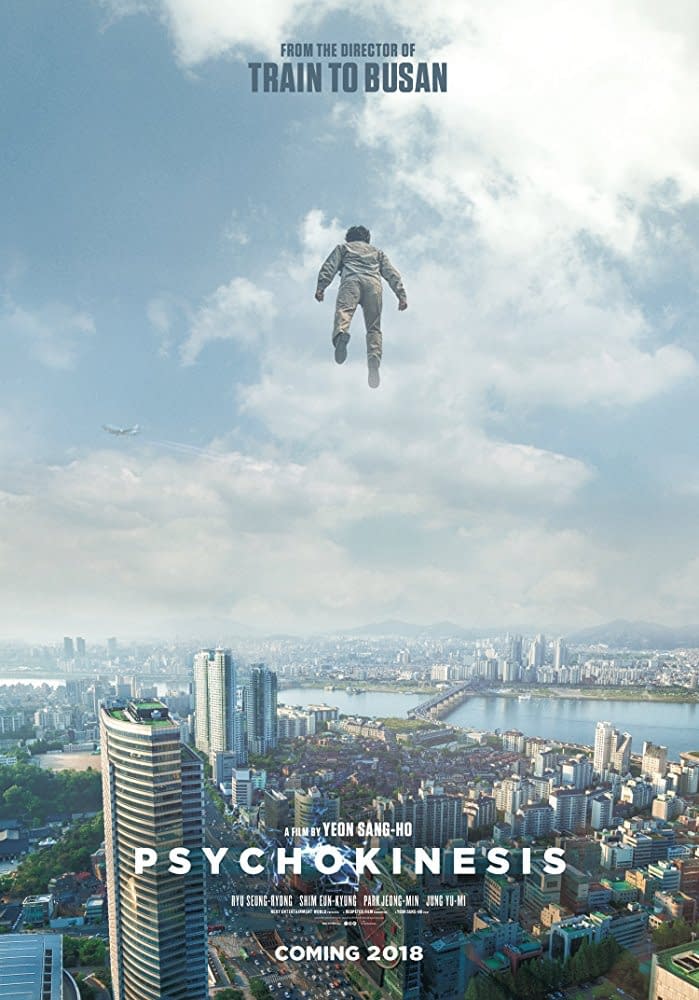 Train to Busan is still on Netflix and absolutely worth checking out for anyone looking for something different in their zombie movies.
Summary: A father sets out to save his troubled daughter with superpowers that he discovers he possesses.
Psychokinesis, directed by Yeon Sang-ho, stars Jeong Yeong-gi, Jung Yu-mi, Kim Do-yoon, Kim Yeong-Seon, Park Jung-min , and Ryu Seung-ryong. It will be released on January 30th in South Korea with no US release date yet.