Report: Disney Eyeing Female Directors for Black Widow Movie
While this should come as zero surprise (plus another step in the right direction), reports are surfacing that Disney is officially looking at female directors to helm their Black Widow solo film.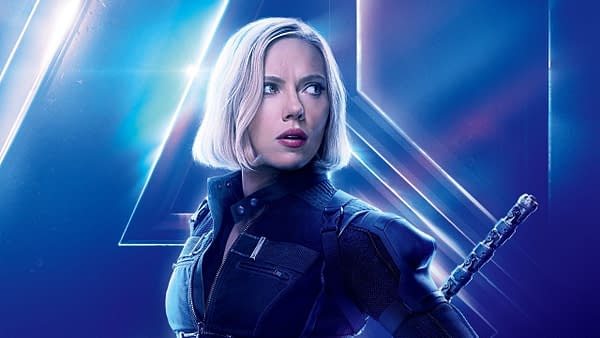 Maybe you'll recall that the closest Marvel has gotten in their 19-film history (those are the ones that have been released, there's what, three on the schedule right now that aren't in theaters yet) to having a female director is the dual-control of Ryan Fleck and Anna Boden on Captain Marvel.
You'd think that maybe, just maybe, the first female hero solo film would have meant a female director, something that Warner Bros. did with their Wonder Woman film and director Patty Jenkins. Eww, I know, we're not supposed to compare Marvel Studios' MCU to WB's DCEU, but they at least got that part right.
Deadline has sounded the alarm, as it were, that Disney is moving forward with the long-gestational Black Widow solo film, and that fans should keep an ear to the ground regarding filmmaker Cate Shortland.
Obviously, this is waaaaay still in the developing phase, and we'll keep you appraised if any additional information about this project firming up as it comes.