James Gunn's The Suicide Squad sounds like it'll be VERY different from it's predecessor film, in addition to the recent rumbles of casting changes and possible character breakdowns.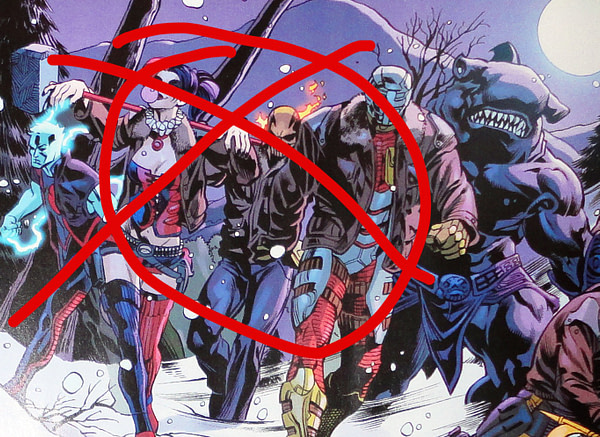 According to a report from The Hollywood Reporter, Gunn's The Suicide Squad won't be drawing from DC Comics' New 52 for inspiration or character directions. Unlike David Ayers' Suicide Squad, Gunn's will instead take it's cues from the 1980's run:
Word is that Gunn's script for The Suicide Squad draws heavily from Jon Ostrander and Kim Yale's '80s run, rather than the more recent New 52 iteration that inspired Ayer's film.
This would actually point to the more recent unconfirmed rumor that perhaps Margot Robbie would NOT be returning for Gunn's film, as she'll be heading her own Harley Quinn spinoff, Birds of Prey (and the Fantabulous Emancipation of One Harley Quinn).
THR's report commented on that fact too:
While we're still expecting Robbie's turn as Harley Quinn to be central to the film, the Ostrander/Yale influence suggests we'll see an old-school iteration of the team, consisting primarily of new team members, of which there are plenty to draw from.
Obviously, this doesn't mean anything is set in stone, but the recasting of Will Smith's character Deadshot speaks volumes.
We'll of course let you know what we hear about the production.