A film adaptation of the Oni Press comics series created and written by Greg Rucka and illustrated by various artists may have found its director, and you won't believe it — he was Ridley Scott this whole time! We knew they should have just retraced their steps. According to a report from sandwich-themed Hollywood gossip blog The Wrap, Sir Ridley Scott is currently in talks with Fox to direct and produce the film.
Here's the synopsis of the first volume of the comic, which was illustrated by Tim Sale:
As part of the Special Section of Britain's Ministry of Intelligence, Tara Chace is one of a handful of operatives they call when they need to clean up a mess, or to make a new one. It's certainly a world of questionable morals. For instance, is it better to assassinate a general in the Russian mafia, to take his life, rather than allow him to peddle more guns and drugs in underprivileged countries? Tara's bosses seem to think so. But the Russian mafia ask their own questions–once someone has taken the life of one of their officers, can they continue to let that person live?
Before Scott agrees to the project, he'll have to make sure there are no aliens in it, or at least as few aliens as possible. Then, it will be time to finalize a script (past drafts were written by John Rogers, Ryan Condel, Olivia Milch, and Rucka) and hire some actors (Ellen Page was once attached to star, but is no longer). We'll have many a clickbait casting speculation article between now and then, so stay tuned!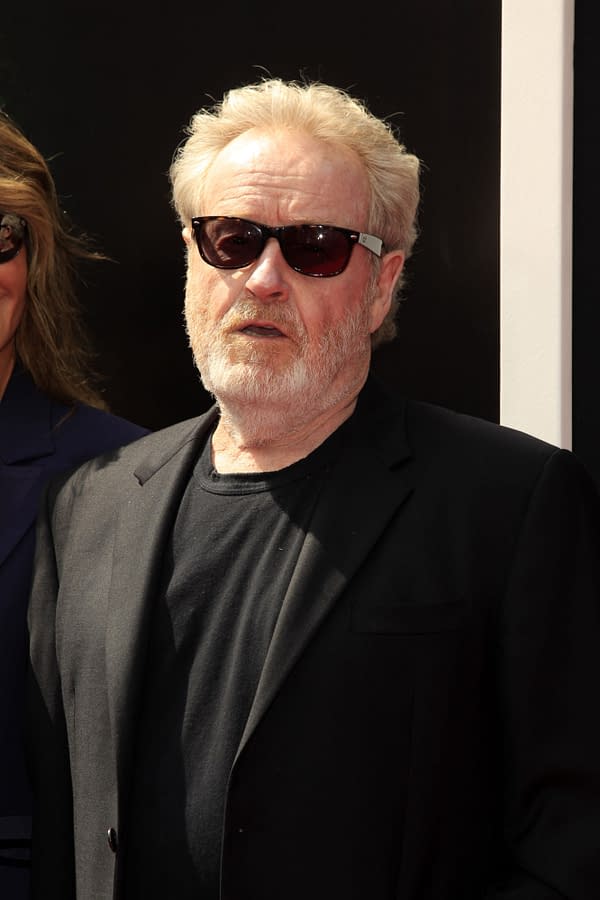 Enjoyed this article? Share it!