Despite the indefinite hold on Sony Pictures' Silver & Black, it looks like that Kraven The Hunter film is moving forward with a writer attached.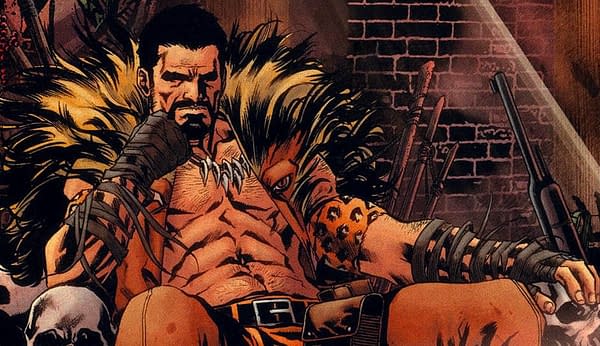 Previously announced in 2017, a feature film focusing on Marvel Comics character Kraven The Hunter is in the works at Sony, with The Equalizer 2 scribe Richard Wenk penning the script, Collider reports.
This isn't the first time the character has been mentioned in recent years for feature film use, as apparently Black Panther director Ryan Coogler had originally wanted Kraven to make an appearance in his Wakandan film, saying:
"I've always loved Kraven the Hunter in almost every iteration. So there was a moment – 'Can I grab Kraven?' – and they were 'Nah, you don't have Kraven.' He was one where I thought 'Oh, man.' But I don't even know if he would have worked in the movie we ended up with, this was the early days."
Of course, as Collider points out, the future of The Hunter could be made or broken by the success of the Tom Hardy-starring symbiote film Venom, as the two do cross paths a few times in Marvel comics.
We'll let you know when additional news about this project breaks.
Enjoyed this article? Share it!