Rumor: Michelle and Barack Obama Producing Series at Netflix?
This is still pretty darn deep in rumor territory, but there is a report from the New York Times that American power-couple of Michelle and Barack Obama may be in talks with Netflix to produce original exclusive series (as in multiple) for the streaming service.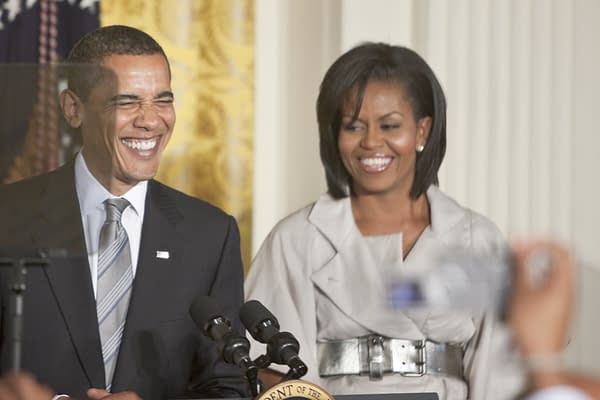 The former POTUS and FLOTUS already have a massive social media reach on both their facebook and twitter accounts; it would be a super smart move on Netflix's part to approach the pair.
Not much is known about the reported talks, but the NYTimes does go so far as to say they don't believe the Obamas would use such a platform to 'directly respond' to the current sitting President.
The Times does not have any named sources however, but go on to say that executives from Apple and Amazon have also expressed interest in talking Barack and Michelle about possible content deals and options.
Obama senior advisor Eric Schultz offered this statement to the AP, (which doesn't really confirm the likelihood of this deal):
"President and Mrs. Obama have always believed in the power of storytelling to inspire. Throughout their lives, they have lifted up stories of people whose efforts to make a difference are quietly changing the world for the better. As they consider their future personal plans, they continue to explore new ways to help others tell and share their stories."
Of course this is still pretty deep in rumor territory, but we'll let you know as soon as either Netflix or the Obama camp releases more concrete statements.