Supreme Court Justice (and social media darling) Ruth Bader Ginsberg is joining The LEGO Movie 2: The Second Part.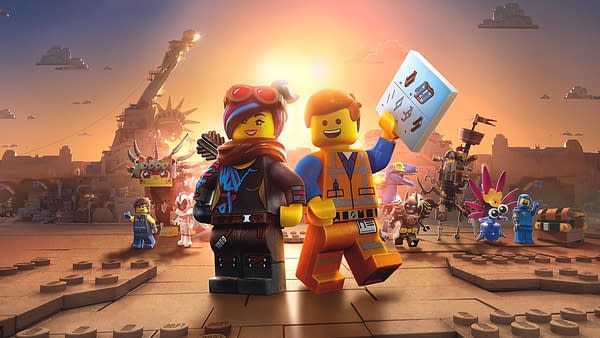 In a report from USA Today, The LEGO Movie producers/screenwriters/directors Chris Miller and Phil Lord revealed RBG would be appearing in the upcoming sequel block-busting film for Warner Bros. Pictures.
Supreme Court Justice Ruth Bader Ginsburg is stepping out in a new role — a gavel-wielding minifigure in @TheLEGOMovie 2! See the photos, exclusively revealed here: https://t.co/q7kypl4IeF

— USA TODAY Life (@usatodaylife) January 19, 2019
The LEGO Movie 2 director Mike Mitchell said:
"We just were trying to think of people who should be immortalized in Lego and who seem fun at weddings."
"She said, 'Of course, I'd love to be a Lego figure. That would be cool,' " Mitchell said of the experience of contacting Ginsberg's office for permission for her likeness to appear in the film.
Yes, there will even be an actual LEGO figure of RBG.
"There will be a real Ruth Bader Ginsburg toy that boys and girls can play with. It will even come with a gavel."
We can't wait to see Ginsberg in the film!
The LEGO Movie 2: The Second Part is set to hit theaters on February 8th 2019.
Enjoyed this article? Share it!