Scream factory has two very different but very awesome releases coming to their catalog soon. First is the 1993 animal horror "classic" Man's Best Friend, starring Ally Sheedy and Lance Henrikson. This will feature a new 2K scan of the film and a new commentary with director John Lafia. More importantly a classic sci-fi/horror film will make its debut on Blu-ray in North America. The Mole People is one of those films that people love to hate on (one of the included special features on the disc is the MST3K episode that covers this film), but the creature designs are awesome and I for one am excited to finally add this to my collection. Man's Best Friend comes out March 12, while The Mole People hits Blu-ray on February 26th. Check out the covers for each and disc contents below, and preorder right here.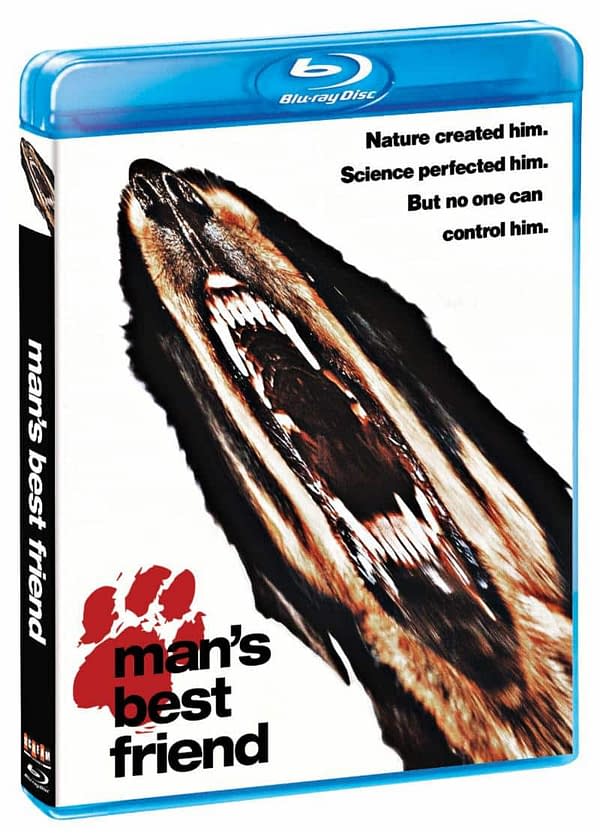 It's Cujo meets The Terminator! The 90s cult favorite

Man's Best Friend

debuts on Blu-ray on March 12, 2019 from Scream Factory, featuring a new 2k scan of the original film elements and with a new audio commentary with writer/director John Lafia.

Pulse-pounding action and spine-chilling thrills put the bite into this sci-fi shocker starring Ally Sheedy (X-Men: Apocalypse, The Breakfast Club) and Lance Henriksen (Pumpkinhead, Aliens).

When an ambitious news journalist (Sheedy) breaks into a genetic research facility, she uncovers the biggest story of her career and unleashes the lab's most dangerous experiment: Max – a genetically enhanced guard dog with a vicious killer instinct. Superior sight, hearing, strength, and intelligence make him faster, stronger, and smarter than almost any other animal alive – and deadlier. Without the neuropathic drugs needed to curb his aggressive nature, his predatory urge runs out of control … and once he tastes blood, nothing can stop him.

Special Features:

· NEW 2K scan of the original film elements

· NEW Audio Commentary with writer/director John Lafia

· Theatrical Trailer

· Teaser Trailer

· TV Spots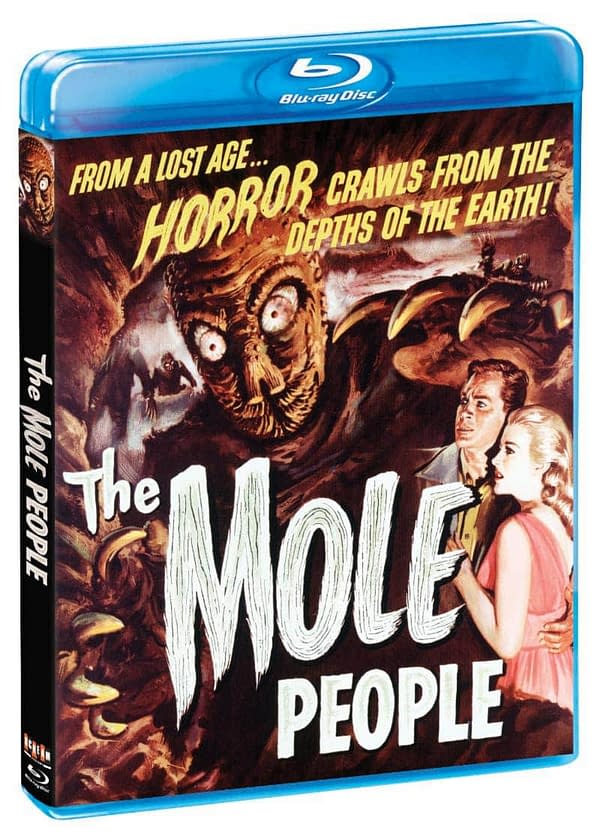 From a lost age…horror crawls from the depths of the earth! Scream Factory proudly presents The Mole People on Blu-ray for the first time in North America on February 26th, 2019. Scream Factory's release presents the film in two aspect ratios (1.85:1 and 2.00:1) and comes complete with special features including new featurette, new audio commentary with Film Historians Tom Weaver and David Schecterand the Mystery Science Theater 3000 episode of "The Mole People."

John Agar (Attack of the Puppet People), Hugh Beaumont (Leave It to Beaver) and Nestor Paiva (Creature from The Black Lagoon) star as three archaeologists who discover the remnants of a mutant five-millennia-old Sumerian civilization living beneath a glacier atop a mountain in Mesopotamia.

The party of archeologists come upon an unusual race of albino beings who shun all forms of light and have mutant mole men as their slaves. Because of their "magical cylinders of fire" (what we know as flashlights), these archaeologists are treated like gods – until they try to liberate the mole people. Can the archaeologists escape this hallowed mountain in Asia … or will they be destroyed in a strange underground world?

Special Features:

· The film presented in two aspect ratios – 1.85:1 and 2.00:1

· NEW Audio Commentary with film historians Tom Weaver and David Schecter

· NEW Of Mushrooms and Madmen: The Making of THE MOLE PEOPLE

· Mystery Science Theater 3000 episode "The Mole People" (2/15/97) in standard definition

· Still Galleries – movie stills, posters and lobby cards

· Theatrical Trailer
Enjoyed this article? Share it!