Spider-Man: Into the Spider-Verse: Kimiko Glenn on Lord-Miller Improv
Kimiko Glenn (Kiff) talks to Bleeding Cool about Lord & Miller's Spider-Man: Into the Spider-Verse, status on Across the Spider-Verse & more.
---
Before 2018, Kimiko Glenn was primarily active on television shows while occasionally dabbling in voiceover with animated projects. With her involvement in Netflix's Voltron: Legendary Defender TV series and Sony's Spider-Man: Into the Spider-Verse, the actress has been one of the most in-demand voice artists with roles on BoJack Horseman, Welcome to the Wayne, Carmen Sandiego, DuckTales, Centaurworld, Dogs in Space, among several others. While promoting her latest Disney Channel series Kiff, Glenn spoke with Bleeding Cool about playing Peni Parker and working with directors Phil Lord and Chris Miller on Into the Spider-Verse. Peni is an alternate version of Spider-Man where she copilots a biomechanical suit with a radioactive spider she shares a telepathic link.

Kimiko Glenn on Using Improv in 'Spider-Man: Into the Spider-Verse'
"I loved working with them both. They were so fun," Glenn said. "It was an unusual experience because it was Marvel, so I didn't even receive a proper script. I was given pages, and I would come in and improv with them. I would do what was written, but we would bounce ideas off each other. They would often throw me a line, and then I respond as the character. We played a lot, and that was a super fun experience, and seeing their vision for the role and everything before going in was thrilling and an honor." The actress won't say if she'll be in Across the Spider-Verse. We do know that her co-star Nicolas Cage won't be reprising his role as Spider-Man Noir.
The 2018 animated feature, unrelated to the live-action films, follows Miles Morales (Shameik Moore) as he struggles to live up to his father's expectations, who sees Spider-Man as a menace. Not long after getting bitten by a radioactive spider, he tries to acclimate to his newfound powers while trying to stop Wilson Fisk/Kingpin (Liev Schreiber) from using his collider to access multiple universes. Fortunately, he's aided by multiple Spider-Man variants. Returning for Spider-Man Across the Spider-Verse will be Moore, Hailee Steinfeld (Gwen Stacy), Jake Johnson (Peter B. Parker), Brian Tyree Henry (Jefferson Davis), and Luna Lauren Velez (Rio Morales). Across the Spider-Verse comes to theaters on June 2nd. Kiff premieres on March 10th on The Disney Channel and streams on Disney+ afterward.
---
---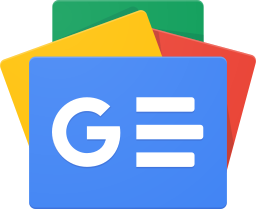 Stay up-to-date and support the site by following Bleeding Cool on Google News today!