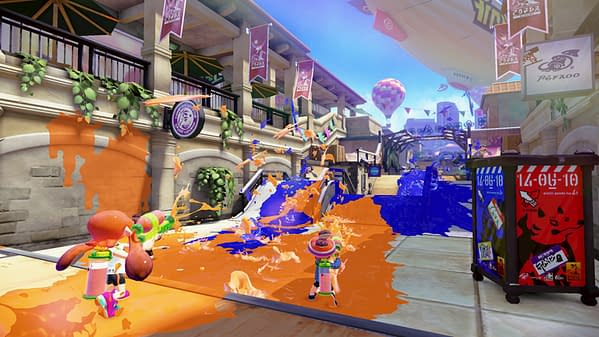 Nintendo have always been pretty iffy on including voice chat in their games. I had many frustrating nights talking to someone in the Mario Kart 8 lobby only to realise you can't continue your conversation once you are in the race.
Perhaps that's why it shouldn't be too surprising that Splatoon isn't going to feature chat at all. However, you'd think in a team based shooter, the coordination that comes with chat would be valuable to the designers? It seems not.
Speaking to Edge Magazine (via MCV), Splatoon director Yusuke Amano explained why the omission was a intended design choice.
When I played online games, I didn't like the negativity I got and people telling me, 'You're crap, go away.' So we wanted to focus on the positive aspects of online gaming.

I don't want you to misunderstand — I'm not denying having chat in an online game does contribute to fun. But, as we've said, we want to grab new people.
For a game clearly focused on kids, that seems like a decent call. I can't argue with his logic as online really can be a hostile environment.
Well then, you better get your Skype apps ready if you want to talk to your friends while playing.
Enjoyed this article? Share it!