"Star Wars: The Rise of Skywalker" Review: A Middling Ending to an Imperfect Franchise [SPOILER FREE]
Star Wars: The Rise of Skywalker features some very strange pacing, odd structure, and is likely the least cinematic of the new era of films but still features some truly breathtaking moments.
This review will be SPOILER FREE.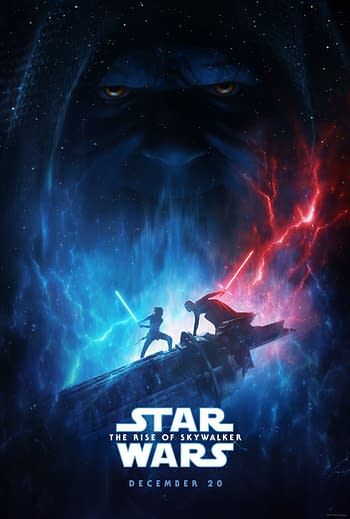 Director: J.J. Abrams
Summary: The surviving Resistance faces the First Order once more in the final chapter of the Skywalker saga.
Endings are difficult. Not just in the meta sense that coming to an ending in life is hard, but with storytelling. There is a sense that you should wrap everything up so no one is left asking questions. You want people to leave the theater or finish the book and feel satisfied that they witnessed some sort of journey come to an end. Endings are notoriously difficult to write under the best circumstances and coming into Star Wars: The Rise of Skywalker were not the best circumstances.
The third movie in this new trilogy was supposed to focus on Leia, but when Carrie Fisher passed away all of those plans got thrown out the window. This was a franchise with an extremely passionate fanbase, some of which have been wondering what this ending would look like for years. How can you possibly please so many people? You can't, but Star Wars: The Rise of Skywalker tries to do so, and that might be the problem that is baked into the DNA of this movie.
Whether or not you liked The Last Jedi is utterly irrelevant but it seems that after a movie of shaking things up, Lucasfilm and director J.J. Abrams returned to a much more traditional Star Wars movie to close out the saga. If The Force Awakens played homage to A New Hope then Star Wars: The Rise of Skywalker pays homage to Return of the Jedi in both good and bad ways. This moviefeels much longer than its two hour and twenty-minute run time, which is indicative of poor pacing. Despite that over two-hour run time, this is not a movie that stops to smell the space roses at any time. Instead, this is a movie that keeps running so fast that massive plot points fly by without any time for the emotional weight to settle in. There is a lot to do before the credits roll, the movie seems to say, and we're going to do all of it. We have a lot to wrap up and we need to find a way to make sure there is something here for everyone.
However, when you try to please everyone you usually just end up doing a mediocre job all around, which is the fate of Star Wars: The Rise of Skywalker. The core concepts at the heart of this film are just fine. Once all of the pieces are on the board you know exactly how this movie is going to end save for a few small details. No one is trying to reinvent the wheel this time; instead, they are using a very familiar wheel that we all know all too well.
But this works against the film, because we know these characters, we care about them, and everything is going so fast that we don't have many quiet moments with them. Those character beats are important because they are the things that turn good movies into great ones. We meet some new faces but there is hardly time for the mainstays of the trilogy to have room to breath, so people like Naomi Ackie's Jannah or Keri Russel's Zorii Bliss are hardly given time to introduce themselves let alone have many quiet moments. Kelly Marie Tran's Rose gets almost nothing to do this time around and utterly wastes the empathy that was so crucial to her character last time. Character dynamics have shifted, but if you aren't reading the comics or the books you'd never know. We cannot get into a mindset where character development happens off-screen in books or comics that you have to read to understand the movies, but it seems that Lucasfilm is very much heading down that road.
It's also strange that after how visually beautiful these Star Wars movies have been, this one feels very flat. There is something lacking from the cinematography this time around and none of the scenes seem to really pop. For a series that has been gorgeous in the past, this is, visually, incredibly lackluster. Abrams can make a good looking movie but this time that didn't appear to be a focus. This is Star Wars with the 900lbs gorilla that is Walt Disney backing you up; there is enough money to make a good looking film.
All of this is not to say this is a bad movie. The cast continues to put in stellar work and it's very good to finally see Daisy Ridley, Oscar Isaac, and John Boyega working together as a team. While some of their character work has, again, happened off-screen our three leads have enough natural chemistry with each other that you believe they care about each other. They are the trio here to impact the galaxy in some massive way just like Anakin, Padme, and Obi-Wan and Luke, Leia, and Han before them. Adam Driver continues to show why he's one of the most interesting actors around as he puts his heart and soul into Kylo Ren. It's not easy to emote through a mask [just ask Pedro Pascal] but Driver is more than up to the task. While he doesn't have a ton to do it's lovely to see Billy Dee Williams return to the screen and credit must be given to Joonas Suotamo and Anthony Daniels for making Chewie and C-3PO the heart of this movie.
Star Wars: The Rise of Skywalker might not be the perfect ending that everyone envisioned when they thought about the Skywalker Saga coming to a close but it's not a disaster either. We had a lot of pop culture endings this year with Marvel, Game of Thrones, the X-Men movies all closing the door in some way. Some have worked, like Marvel, and some biffed it big time like X-Men or Game of Thrones. The Rise of Skywalker falls squarely in the middle. There are moments when this movie truly soars and, when it does, you'll be reminded why you fell in love with this franchise in the first place.
Endings are hard and saying goodbye always hurts. Sometimes, you get what you want from that goodbye and sometimes you don't. Everything still ends nevertheless and this is an ending whether it works for you or not.
---
---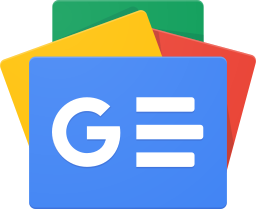 Stay up-to-date and support the site by following Bleeding Cool on Google News today!