Posted in: Movies, TV | Tagged: alice cooper, archie, betty, Cheryl Blossom, F.P Jones, Hal Cooper, jughead, kevin keller, KJ Apa, lili reinhart, luke perry, madchen amick, Polly Cooper, riverdale, the cw, veronica, who killed Jason Blossom
---
The Stepfords Of Riverdale – Riverdale Episode 8
If you're a fan of the parents, this was the episode for you. When Fred's construction crew walks on him (thanks to the Blossoms) Fred (Luke Perry) breaks down, and after some prodding, tells Archie (KJ Apa) what's really going on. Archie and his dad have the sincerest relationship in this series, and I'm glad it's getting more meat on it's bones. Even in the comics Fred has always displayed love and trust in his son, even when he wanted to strangle him. By opening up to Archie he's deepening their bond which will only benefit Archie, and subsequently Jughead (Cole Sprouse) and whomever else Archie wants to help. For those of you who read Archie growing up you'll remember his superhero counterpart Captain Pureheart. It's nice to see some of those attributes on the show. Unfortunately his pure heart and sense of justice do bite him in the ass, but that's what makes Archie…Archie. The other parents are developing just as well, such as Hermione (Marisol Nichols). She makes mistakes and had lied to her daughter, but at the end of the day she's still just doing what's right for Veronica (Camila Mendez). Hermione graciously offered to help Betty's older sister Polly (Tiera Skovbye) simply because Betty (Lili Reinhart) is Veronica's best friend. She even has a heart to heart with Alice–who has been the total opposite of loving mother–which seems to have broken some kind of wall for Alice (Mädchen Amick). When Hermione invites Alice to Polly's baby shower she is initially put off to the idea. But she does the right thing in order to salvage her relationship with both daughters. Even some of the Blossom brood show up, offering Polly a safe place where both she and her baby can live and want for nothing. This rightfully ticks Alice off, but thankfully tempers are cooled before any blood was spilled.
After the shower is said and done, Polly tells her mom (and Betty) that Hal (the father) had made an appointment for her to have this "mistake" taken care of. Alice remains relatively calm when presented with the news, but when she confronts Hal she has her shining moment in the sun. We learn that Hal had also pressured Alice into having an abortion, which would account for why we haven't seen Betty's older brother, Chick, in the show. Clearly there's still raw feelings there, and Alice throws Hal out of the house in order to protect Polly. It's possible Hal has done more in the past, but I for one am glad to see Alice take such a stand against him. It's never easy to stand up to someone like Hal, but she did it. I hope her character doesn't regress because of it. F.P. Jones (Cole Sprouse) is becoming quite the antagonist. He's mastered the art of playing into whatever he needs to be. For Jughead it's an alcoholic dad who doesn't know anything. For Fred it's a guy who's just down on his luck. As long as he can keep people off his back, he's figured out how to play them. As the leader of the South Side Serpents it should come as no surprise. It's become clear that he had a hand in Jason's untimely demise, but we still don't know who the killer is.
Overall this was a great development episode. The usual Archie gang took a back seat in order for the parents to shine, but not so much that they weren't there. Their actions directly affect the parents, who in some cases are there to clean the mess up. This show is getting deep, and I am impatiently waiting for the next episode.
---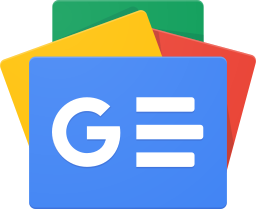 Stay up-to-date and support the site by following Bleeding Cool on Google News today!