Doctor Who Showrunner Steven Moffat Talks Missy's Alternate Ending, Wants To Ban Gender Pronouns (SPOILERS)
The following article contains spoilers for the finale of Doctor Who Season 10, The Doctor Falls. On last night's season 10 finale of Doctor Who, we saw what appeared to be a fitting end for both Michelle Gomez's Missy and John Simm's Master, with Missy stabbing The Master in the back and The Master shooting Missy in the back, preventing her from standing with the Doctor (and claiming to have stopped her from regenerating). Both found the whole thing quite hilarious, of course.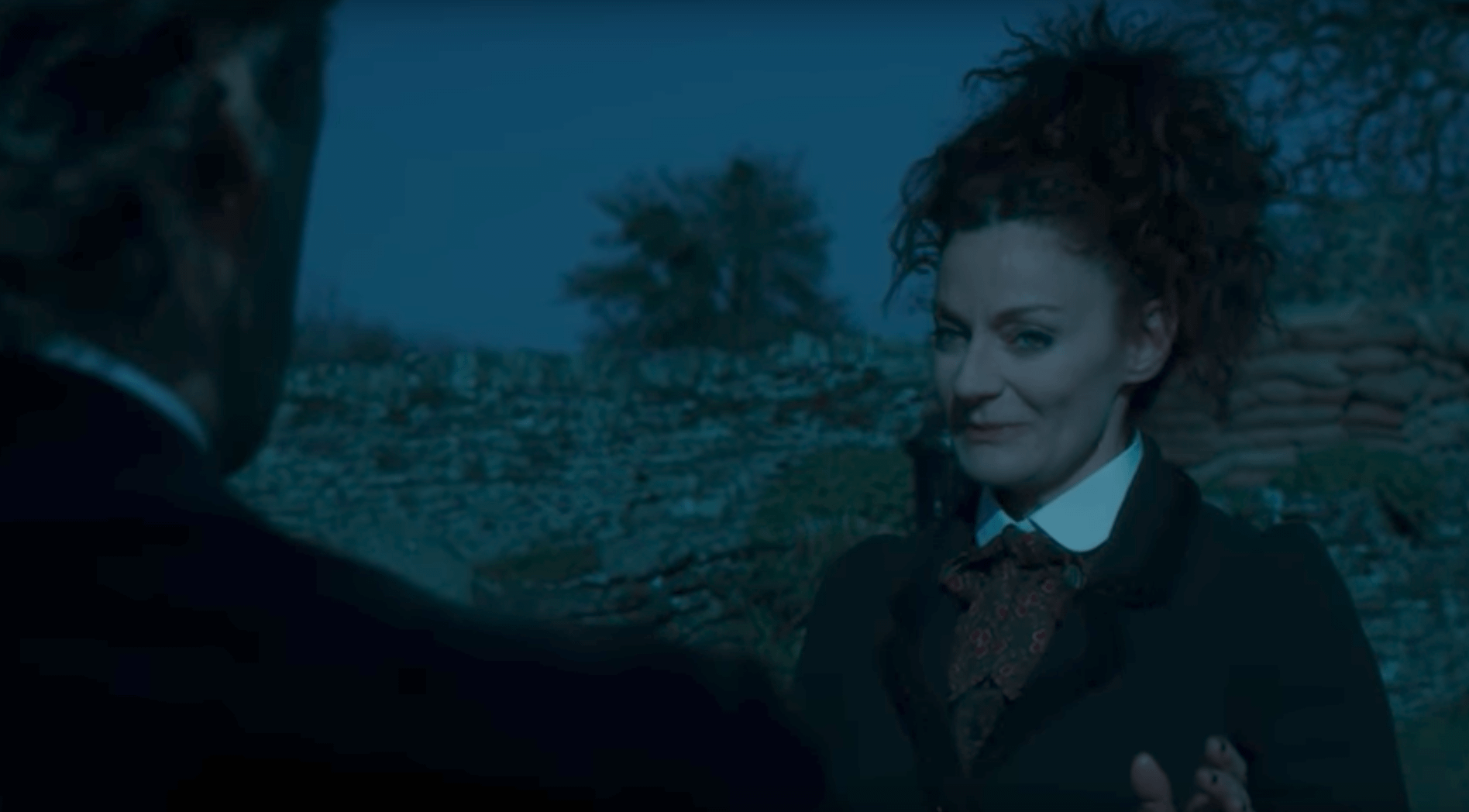 Outgoing showrunner Steven Moffat appeared on Doctor Who: The Fan Show to talk about the season 10 finale, and he revealed that things could have gone a very different way for Missy. After talking about the — incestuous? masturbatory? — vibes between Missy and The Master, something previous Doctor Who showrunner Russell T. Davies wanted more of when Moffat told him about his plans to bring back Simm, Moffat revealed that he thought about ending his tenure as showrunner with a cliffhanger that incoming showrunner Chris Chibnall would have to resolve.
"We concocted this whole scheme that I'd cliffhanger out of my era of Doctor Who and hand over to Chris with Missy telling the Master and the Doctor that she's pregnant," Moffat revealed. "I decided not to do that. Over to you, Chibs. Sort that one out, mate."
While Moffat admitted that the idea was just "email lunacy," he also called for a societal change as a result of his experience talking about the character's gender.
"We have to ban gender pronouns. I can no longer talk about the character of the Master 'slash' Missy without having to go 'slash.' It's exhausting," Moffat complained. "Let's just rid of them. It's a stupid idea in the first place. What do we need them for?"
Moffat has one more episode left before he leaves the show — this year's Christmas special. So there's still a chance to go with that cliffhanger if he changes his mind.
Watch the full interview with Moffat and Rachel Talalay below.