Suicide Squad Director David Ayer Agrees Harley Was Explotied In Film
Suicide Squad director David Ayer took to Twitter to discuss the treatment of Harley Quinn in the 2016 film. While extremely popular, some felt that Harley was exploited in the movie. Her costume was a skimpy shirt and booty shorts, and her abusive relationship with The Joker was celebrated. Naturally, some fans took issue with that. Speaking about the character on his feed, Ayer said, "Sadly, her story arc was eviscerated. It was her movie in so many ways. Look, I tried. I rendered Harley comic book accurate. Everything is political now. Everything. I just want to entertain. I will do better."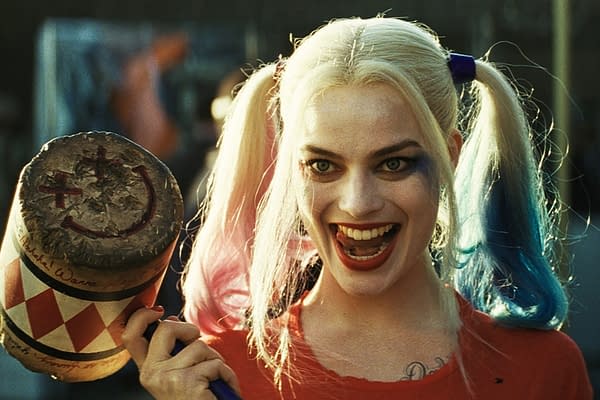 Ayer's Suicide Squad Put in Perspective
After posting the above, a fan tweeted back at Ayer, a clear and concise rebuttal: "A female character in an abusive relationship is already political, my dude. The way your camera looked at her was political. The way you used her was political. You treated her as an object, and she still rose above it. That was political too," they said. "Harley was exploited in Suicide Squad – her suffering was exploited, her body was exploited, she was objectified. Birds of Prey breaks that in half and shows it for what it is: violation and abuse. Birds of Prey is a deconstruction of Suicide Squad's male gaze." Ayer must have agreed, as he retweeted the thread with the comment "Retweeting this because it is very thoughtfully written.🙏 I am growing and learning in a changing world."
The film was criticized by critics and panned for many reasons upon its release, this being chief among them—especially the portrayal of the relationship with the Joker and the abusive relationship they are caught up in. Suicide Squad is far from the first example, however. Ever since the character of Harley Quinn was introduced, their relationship has been problematic. As a reader and fan, I myself have been guilty of sweeping my issues with it under the rug as well. Thankfully, DC Comics, in recent years, has recognized this and taken some steps to correct it and break Harley away from The Joker.