Before it moved to the CW, Supergirl spent a season on CBS where Peter Facinelli played Maxwell Lord, a comic character with a rich history of funding heroes and putting a bullet in their brain. Facinelli didn't move with the series, instead they introduced Lena Luthor (Katie McGrath). Facinelli on the other hand has found a new place at CBS, with the new series S.W.A.T.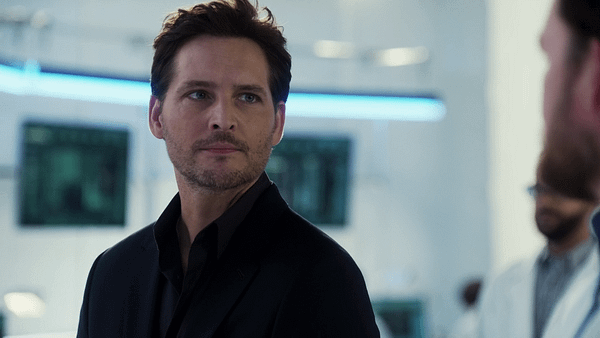 Based on the 2003 film, the new series focuses on Hondo (Shemar Moore), a SWAT sergeant torn between his former life on the streets and his duty to his fellow officers. The series also stars Stephanie Sigman, Alex Russell, Lina Esco, Kenneth Johnson, Peter Onorati and Jay Harrington. Facinelli joins in the recurring role of Michael Plank, described by Deadline as a confident, powerful businessman who also volunteers as a civilian Police Commissioner and head of the Police Board. While attending a charity event at SWAT headquarters, he is introduced to the team. When Jessica (Sigman) presents him with a list of innovations she's drawn up for the department to improve its relationship with the community, he's deeply impressed by her passion and imagination but wants to help her refine her proposals. He expresses an intention to take Jessica under his wing and sees a bright future for her, but just what that future entails in his mind remains to be seen.
Facinelli has also appeared in Six Feet Under, Damages and Nurse Jackie. The fact that CBS and the CW are sister stations, if Supergirl wants to bring Maxwell Lord back for a guest appearance, the odds are better that it might happen.
S.W.A.T. premieres at 10 PM Thursday, November 2, on CBS.
Enjoyed this article? Share it!